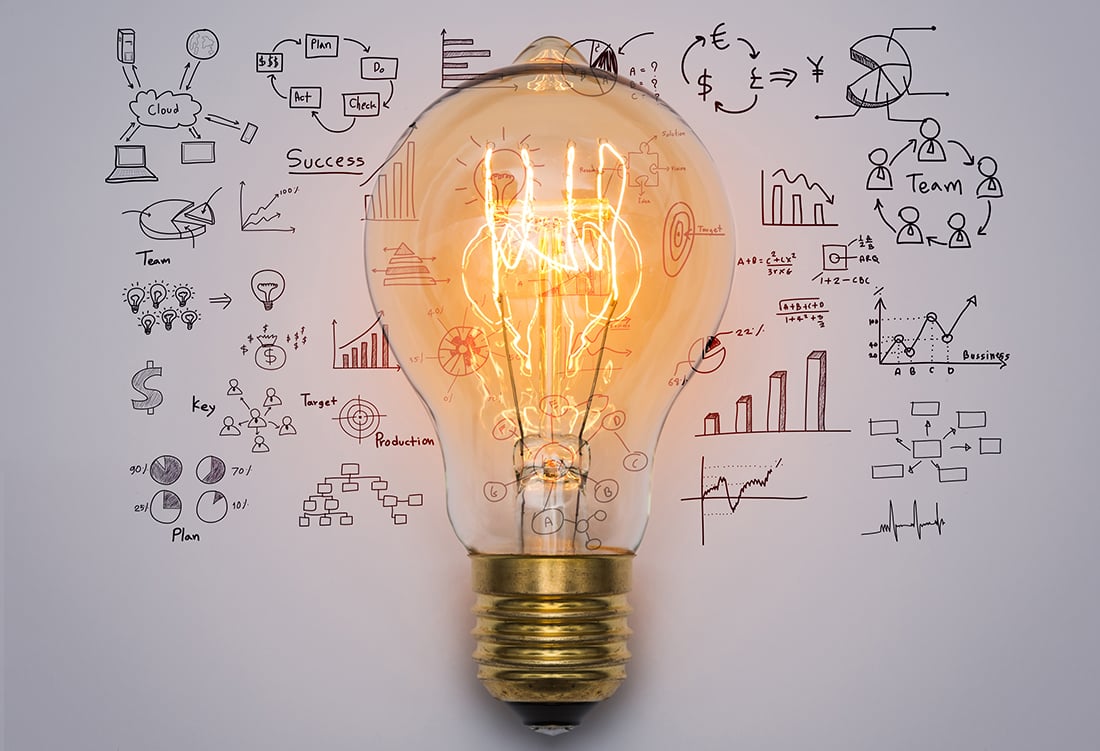 The New Year is always a great time for a fresh start and to put different practices into place for your business. It's beneficial for you to start earlier within the year to gain momentum and build better habits to finish off strong. At times, it could be hard to figure out where to start, but we've got you covered. Check out the below ways to help you make this your best year ever!
1. Execute Proper Security Practices
It's important to keep your business safe and you can do so by taking initiative by putting practices in place ahead of time, having a solid game-plan and educating those around you. The best way to start your year off on the right foot is to have concrete security measures instilled within your business. It's beneficial for you and your customers!
Educate Yourself and Employees
Start by educating yourself and learning all that you can about the different ways to keep your business safe, then relay the message to your employees. TIP: There are plenty of free resources to take advantage of online. Having your employees just as educated as you when it comes to security practices is just as important. They are doing the daily operation and handling things when you aren't always there. Your employees are the foundation of your business and the more everyone knows, the better!
Maintain Your PCI Compliance
This is one of the most important security standards to keep up — it determines how you store, handle and transmit cardholder data to protect your customers' payment details and your business from fraud. Make sure you check your PCI compliance status, you wouldn't want to obtain a non-compliance fee by not meeting all the guidelines.

EMV Chip Card Technology

Have you considered accepting EMV chip cards at your business? It might be in your best interest to do so, especially if you want to avoid unnecessary risk. While this technology doesn't prevent fraudulent transactions every time, it reduces the chance of fraud tremendously. EMV chip card technology is the best available technology for validating credit and debit cards. When you upgrade your device, you are reducing the chances of accepting fake cards, denying cards to be copied and giving you the benefit of dual verification, which authenticates the person is the actual card owner.
Use a Payment Gateway for Online Payment Processing
A payment gateway is one of the best ways to accept online payments, especially with the encryption it uses to protect your business. Encryption converts sensitive data into a code that can be translated only by those in possession of the algorithm and the encryption key. A payment gateway authorizes the payment and ensures the data entered is enough to finalize the payment, protecting the details of the credit card by encrypting all the sensitive information it contains. This process ensures the personal details are passed securely between the customer and the merchant.
2. Implement Current Technology
Staying up-to-date with current technology available for your business not only allows you to run your business more effectively, but it helps you connect with your customers more by offering them convenience and availability to your business.
Mobile Payments
Speaking of secure payments, accepting mobile payments at your business gives your customers and your business the satisfaction of a secure way to pay. Not only is it safe, it's convenient and affordable. What business owner wouldn't love that? Mobile payments are a way for you to stay current for your customers while also getting to know them better. For example, mobile payments offer business insights that help you grow your business. What's selling in your business and what isn't? Being able to know the answer will ensure that you tailor your customers needs easily.
E-Commerce
If you're going to be in business in 2020, you'll without question find it extremely beneficial to have your business online. E-commerce is the way to go, especially with the rise in online shopping! It's important for you to establish an online presence because the internet is typically where customers go first to check the credibility of your company and decide whether or not they'll buy from you. If they like what they see, the temptation to buy it right then and there certainly arises and why not give them what they want? Having an e-commerce store is not only a low cost solution, but it helps you gain more customers. Sounds like a win-win, right? Putting forth the effort of having a strong social media presence can really do your business wonders. Customers never sleep, so having an e-commerce store that does the work for you while you're catching up, is a perk you'll always be thankful for.
3. Create a Better Employee Experience
Taking care of your employees ensures that your business runs smoothly. You want to be sure that you treat them well and make it worth working with your company and your employees will help your business flourish in many ways.
Full Service Payroll
A great way to start taking care of your employees is by taking advantage of a Full Service Payroll company. You'll want to choose a provider that affordably and efficiently supports your business needs. For example, TransNational Payments has benefits like automatic tax filing with guaranteed accuracy, free account setup & support and no contracts. You can offer them benefits of direct deposit and getting paid weekly instead of bi-weekly or even monthly. Your employees are valuable and deserve to have a great experience, especially when it comes to their paycheck!
Conclusion:
New Year resolutions sound great, but they're even better when put into practice. It's the perfect time to form those healthy habits and begin reaping the benefits within your business. Understand that it all starts with you!