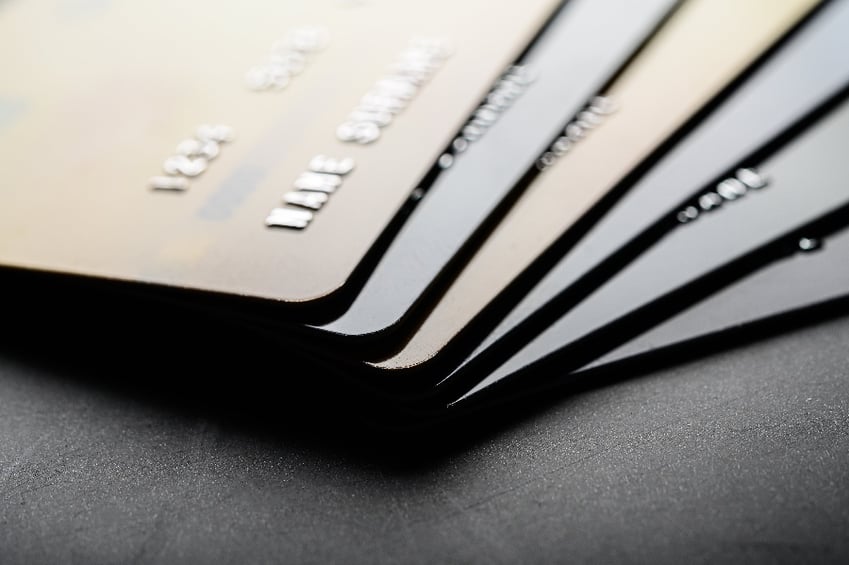 While fraud can happen to your business at any moment, the upcoming holidays are one of the busiest times of year for people to commit online fraudulent activities. Which is why keeping your business protected ahead of time is important! Knowing the right steps to take is extremely beneficial. Take a look below at the tips we have gathered to help you reduce the risk of online credit card fraud.
1. Stay Informed of the Warning Signs of Fraud
Take into consideration the recurring patterns that come along with fraud, such as the time between Thanksgiving and Christmas. This is the time where fraudulent activity is at its highest and inconveniently when merchants are at their busiest. You'll want to pay close attention to suspicious behaviors online like unusually large orders that come from foreign IPs.
2. Maintain Your PCI Compliance and/or Check Your Status
Note that being PCI compliant is the utmost important standard to keep up with. This determines how you must store, handle and transmit cardholder data creating protection of your customers' payment details and your business from fraud. To maximize your fraud prevention, you'll want to ensure your business meets all the guidelines and avoid a non-compliance fee.
3. Accept EMV Chip Card Technology
Up to 45 percent of fraudulent transactions come from online/card-not-present sales, so you are potentially putting your business at unnecessary risk when you don't accept EMV chip cards. Although, EMV chip card technology doesn't keep your business safe each time, it helps reduce the chance of fraud significantly. Upgrading your device(s) to the best available technology for validating credit and debit cards reduces the risk of accepting fake cards by not allowing cards to be copied. EMV technology also gives you get the benefit of dual verification, which authenticates the person is the actual card owner.
4. Take Care of Chargebacks Efficiently
Although chargebacks are unavoidable and prevalent during online transactions, you can reduce the risk of them from happening to your business. Not only is this problem time-consuming to take care of, but it can cause your business to lose money, and quickly. As the merchant, you want to gather all information from the transaction and put it together for a credible case for representment. This information and supporting documents will entail strong evidence showing the transaction was legitimate. These are then reviewed by the processor who will make the decision.
5. Tighten Security for Online Credit Card Processing
Frequently, card-not-present transactions, like e-commerce payments, happen to be sales that are fraudulent. But there is a successful way to prevent this from occurring, which is to instill restrictions such as Address Verification System (AVS) and Card Verification Value (CVV), to confirm the information entered during online checkout matches the same information on file.
6. Use a Customer Vault to Store Payment Details
Plenty of small businesses depend on customer vaults and recurring billing to run simple, repeat transactions and offer convenient auto-billing. This is extremely useful when you run payments online. Thankfully, each service is powered by fraud-resistant tokenization technology! This protects cardholder data through the tokenization process. So, each transaction generates a unique "token" that encompasses a reference to the original data, but not the data itself. This allows an online payment to be processed without giving cybercriminals a card number, account number or an identity to steal.
7. Take Advantage of a Payment Gateway for Online Payments
Another frequently used security feature to protect your business is encryption. This converts sensitive data into a code that can be translated only by those in possession of the algorithm and the encryption key. A payment gateway is one of the best ways to accept online payments. A payment gateway takes care of authorizing the payment and making sure that the data entered is enough to finalize the payment. The gateway protects the details of the credit card by encrypting all sensitive information it holds. This process ensures that personal private details are passed securely between the customer and the merchant.
8. Stay Current with Security Developments
Reinforcing and implementing attempts to avoid credit card fraud, despite its decline, is the best thing you can do to keep your business safe. It's crucial for you to pay close attention to payment security developments now and during the holiday season, since you don't want to lose out on valuable sales opportunities. Whether it's effective chargeback prevention, secure online credit card processing or safe mobile payments — know your choices and always use equipment that meets the most up-to-date payment processing requirements. After all, a one-time investment can go a long way in helping your business run smoothly for years to come!
9. Be Aware of Stolen or Lost Credit Cards Online
As previously mentioned, using Address Verification Service (AVS) and requesting card security codes such as a card code value (CCV) or a card verification value (CVV) can help reduce fraudulent activity with online payments. You should also pay attention and flag any purchase orders with quantities or transaction values outside of the normal range.
10. Report Fraud Quickly
No matter how hard you try to avoid fraud, you must have a response plan in place in case you experience a breach. When it's time to switch from prevention to mitigation, the first step is to report the situation as promptly as possible to proper authorities, including your credit card processor and the issuing bank.
Conclusion
There is no better time than the present to put preventative security measures into place for potentially fraudulent activity. Taking initiative before the holidays will help you and your business stay ahead and educated on what to do in case a cyberattack happens. Unfortunately, fraud is an inevitable hurdle you will face at some point, but being aware and knowing what to do will definitely minimize your chances of at risk.