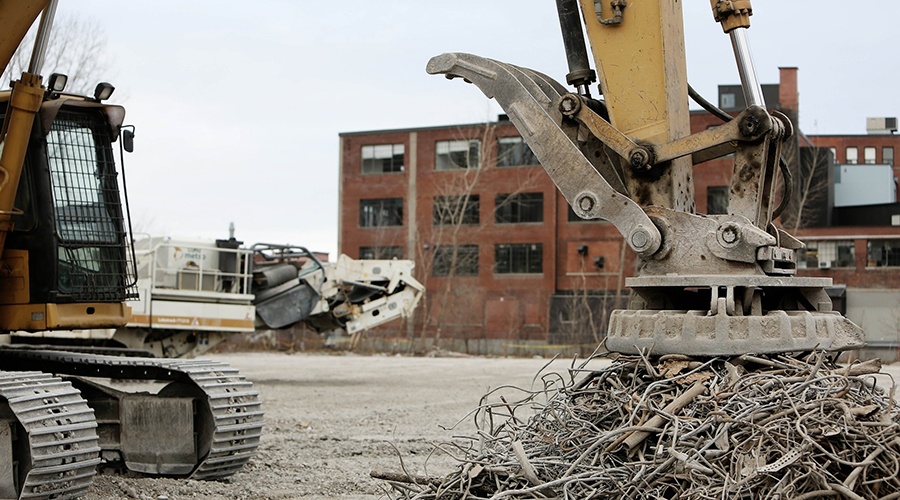 Scrap metal, paper, plastic, glass, electronics, rubber — there are so many materials out there that can and should be recycled. The benefits are huge, and as the American Iron and Steel Institute shows, a simple ton of steel can save 2,500 pounds of iron ore, 1,400 pounds of coal and 120 pounds of limestone!
But it isn't just resource conservation that makes scrap recycling so rewarding. Any scrap recycling business knows that what most people see as junk can actually be turned into a real profit. Want to know how to get your workers and customers paid faster? Then scrap the cash payments and learn about the benefits of payment processing instead:
Fast B2B Payments
There are many professionals, like construction workers, electricians and plumbers, that have enough recyclable steel, copper and brass to turn into a good chunk of money. Oftentimes, their companies would want to sell this scrap metal materials to your scrap yard in bulk. To save time and — avoid having to handle lots of cash during critical B2B transactions — consider using a B2B payment gateway. It's a great way to automate your payment processing and give yourself more time to interact with other customers.
Convenient Online Payment Processing
Your scrap recycling center likely allows potential clients to get a quote for their materials directly on your website, so why not take it a step further and actually manage your payments online too? In addition to the payment gateway, TransNational Payments offers a virtual terminal — a convenient way to turn any computer into a fully-functioning solution capable of processing credit cards and ACH payments securely and efficiently. Try it once and you'll never want to go back to your old ways of handling transactions!
Dependable Check Services
Sometimes you just want to stick to traditional paper checks when doing business with your customers, and we can respect that. Did you know that you can continue doing so without ever having to walk into a bank? TransNational Payments offers a unique variety of check services with higher limits, fewer limitations and 24/7 control and reporting. With our guaranteed funding and verification programs, you can keep using your checks and still get the best of what payment processing has to offer!
It's time to provide your scrap recycling business and its customers with the security and convenience of electronic payment processing. Contact TransNational Payments today to experience the full range of merchant services from the payment industry leader.