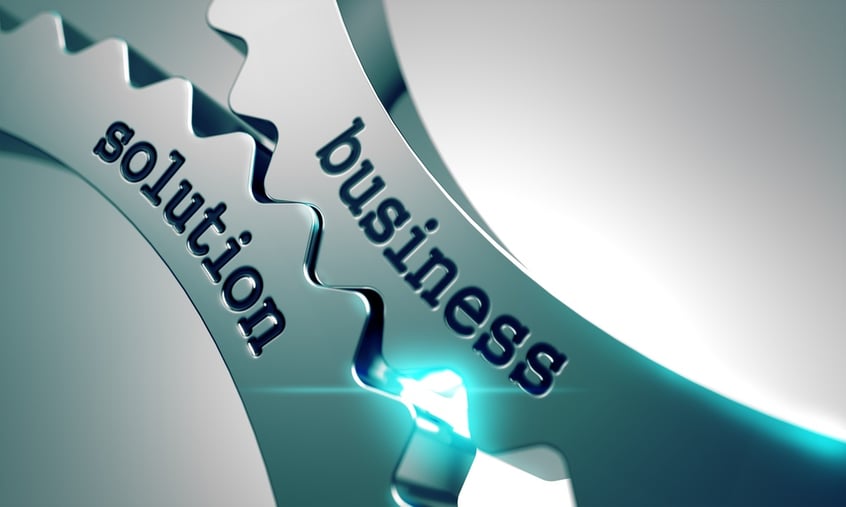 With so many different options out there, you might be wondering how to choose a B2B payment gateway that's right for your business needs. Before narrowing down your choices, it's important to understand what a payment gateway actually does — it facilitates a transaction by securely transferring information between your website or mobile phone, whichever you use to accept orders, and a front-end processor.
Behind this simple definition lies a multitude of other capabilities, further described in our
Payment Gateway Guide
, that contain something useful for just about any business that accepts credit cards.
What to Look For?
A payment gateway is integrated into your website — you can choose to use it either by itself or in combination with a virtual terminal. The latter enables you to accept payments from any secure web browser by entering card information manually. It's great if you want to maintain more control, but might be unnecessary if you deal with a large number of orders or look for a more automated approach. Regardless, a payment gateway is key to helping you get a better handle on your transactions.
When figuring out how to choose a B2B payment gateway, you should pay attention to whether it serves the core elements of B2B payment processing. Besides normal credit card processing, a good B2B payment gateway should offer ACH and debit card processing, Level 2 & 3 credit card processing, as well as the ability to process orders, invoices and corporate cards.
What Else Is Available?
B2B payment processing can be complex and sometimes requires an additional set of tools like mobile and recurring payments, which are available in some payment gateways. With mobile payments, you can run transactions outside of the office and on-the-go, while having access to all the necessary data to help you manage your business better.
Another option, recurring payments, is great if you deal with repeat transactions. For example, you might order from the same supplier on a constant basis or work with another business that orders from you regularly. Rather than having to re-enter the same information each time, recurring payments collect and store the information in a secure vault. This not only ensures that payments remain on schedule, but helps protect your business from potential fraud.
Who to Trust?
Final words of advice — always seek out a reputable merchant services provider that will educate you on how to choose a B2B payment gateway and not just take advantage of your trust by selling you the most expensive option. A good way to confirm this is by checking their Better Business Bureau (BBB) rating or reading feedback from other customers on their Google Reviews page.
Working with a good processor means that you will not only gain extra reassurance, but also never have to compromise on security, speed or convenience ever again.