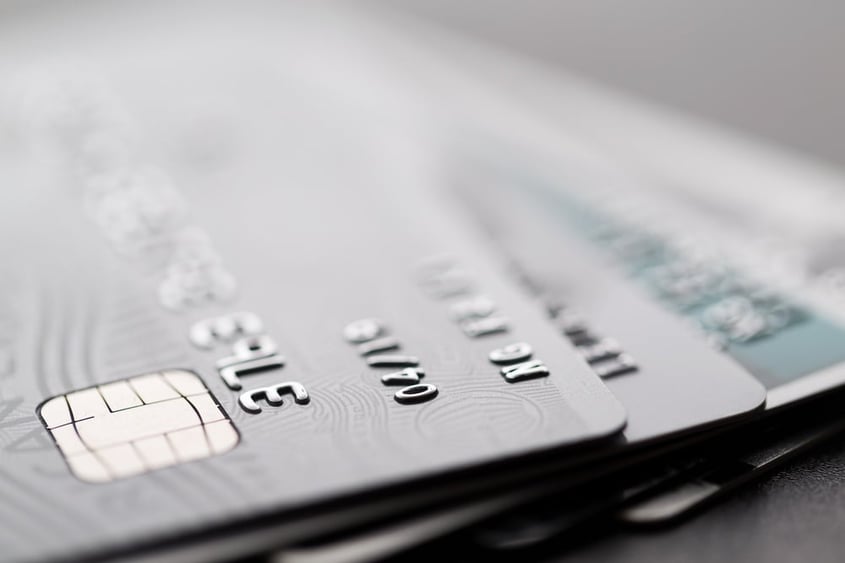 In 2014, the United States was responsible for a quarter of the world's credit card volume and half of its fraud. As a result of the liability shift in Oct. of the following year, EMV (Europay, Mastercard and Visa) was established as the new standard for U.S. card payments.
Despite the initial reluctance to upgrade to EMV-enabled devices, increasing adoption of chip cards by consumers and the growing need for chargeback prevention among merchants have caused many businesses to finally make the switch and start enjoying added security benefits.
EMV-Based Transactions Are on the Rise
EMV has become so prevalent over the last couple of years that EMV chip cards are now not only involved in nearly half of the card transactions in the United States, but also account for over 90 percent of the country's total payment dollar volume. Such quick growth can be largely attributed to the rapid adoption of the new standard by major card brands. The number of locations accepting Visa chip cards now stands at 2 million, representing an incredible 409 percent growth since the liability shift took place. Mastercard has followed the trend closely by enabling 1.6 million devices to accept their cards.
Merchants Are Recognizing the Benefits
The new standard has also gained trust of more merchants compared to last year. In 2016 the amount of merchants fully equipped with EMV technology stood at just 30 percent. In 2017 that number has nearly doubled to 52 percent and looks to continue its growth as the cases of counterfeit fraud, which were already down by more than half for EMV-compliant merchants a year ago, continue to reduce. The overall adoption rate looks optimistic and is on the path to match or outpace Europe, where it took 2–3 years to achieve majority compliance. Businesses that are still undecided can access additional sources to see how EMV technology can help avoid risks of chargebacks and fraud.
Better to Switch Sooner Rather Than Later
While some businesses remain on the fence about switching due to the fear of slower transactions and longer lines, especially around the holidays, it's important to remember that the cost of potential fraud is significantly higher than the investment required to guard against it. The payment industry has already come a long way over just a two-year period and, considering the simplicity of the installation process, EMV migration will see continued growth for years to come.
Learn More About the State of EMV in Numbers