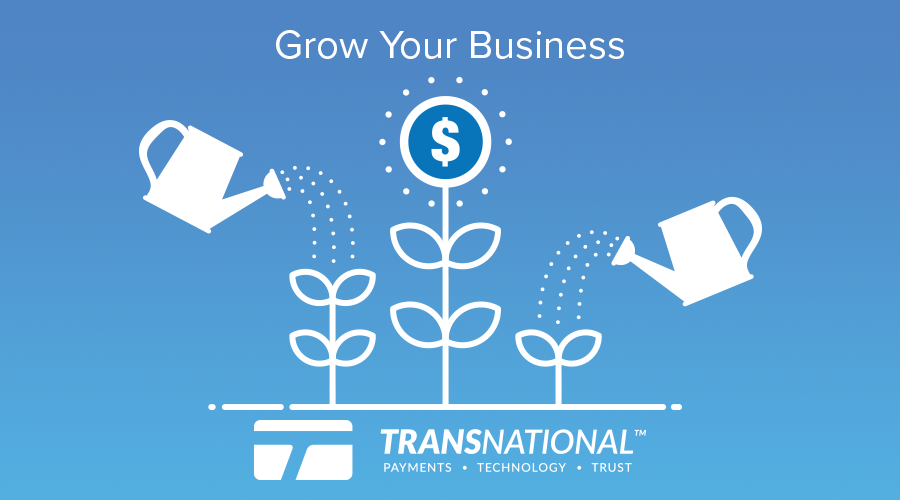 Starting a small business is challenging but very rewarding. Yes, you have to develop a business plan, secure funding, register your company name and do about a dozen other things just to get everything up and running, but once that's done, you can simply kick your feet up and watch the money flow in. Sounds great, right?
Well, unfortunately that last part is far from the truth. Launching your small business may seem tough, but preserving and growing it requires even more work and dedication. Luckily, you don't have to go it alone.
Point-of-Sale Systems
Cash flow can make or break your small business. Good cash flow creates more room for investing in the latest equipment and top talent, while bad cash flow is one of the main reasons why small businesses fail. The difference between the two is often as simple as having the right point-of-sale system.
A good POS should do more than just process payments or connect with a cash drawer. For example, POS systems from TransNational Payments not only accept all forms of payments, but also let you search and manage your entire inventory, track your customer base, split, discount or hold transactions, and easily perform returns and refunds. You can also email receipts instead of printing them, which is a convenient function that saves both time and trees.
Mobile Point-of-Sale Systems
When we talk about POS systems, we don't mean those bulky legacy ones that you see at large supermarkets or retail chains. Chances are that you neither want nor need them, especially if your business keeps you on the move. But what if you still want to enjoy all the inventory management and customer tracking perks? Mobile POS has you covered!
There's never been a better time to invest in an mPOS. The volume of transactions performed on mPOS devices is projected to grow exponentially, while their average price will continue to drop. Even if the majority of your business takes place in-store, an mPOS can significantly speed up your checkouts. After all, they don't call them line-busting devices for nothing.
Mobile Payments
Continuing in the order of decreasing size, we've now arrived at the smallest solution that helps you process payments at your small business — mobile payments. They've been the talk of the town for years now and you've probably already seen those small card readers that attach to a smartphone or a tablet and make transactions simple and fast.
Well, how about having one (or several) at your small business? TransNational Payments offers both iOS and Android compatible mobile payment solutions that let you swipe, dip and even process contactless payments using the NFC technology.
It's never too early to think about cash flow at your small business. Learn more about these and other payment processing solutions that can help you grow and thrive.