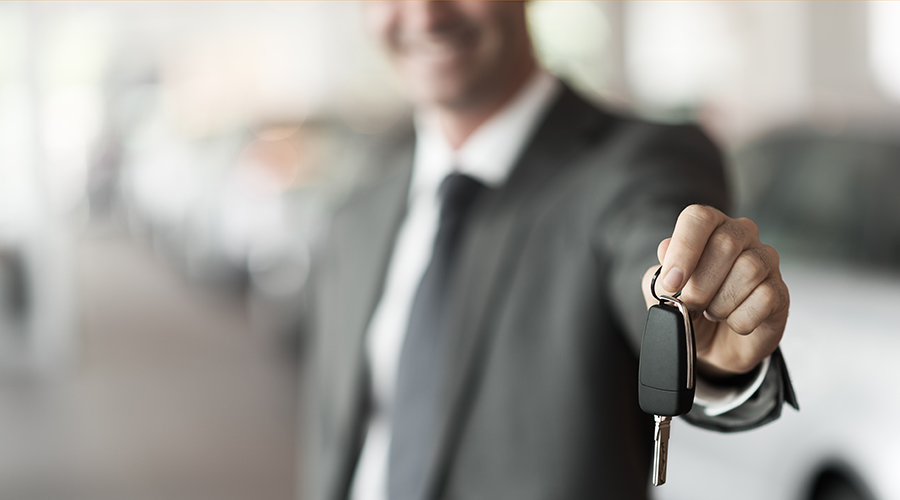 According to J.D. Power 2017 U.S. Customer Service Index (CSI) Study, customer satisfaction among automotive service clients is increasing, with dealers achieving higher ratings than non-dealers in 15 out of 16 categories. This growth is partially attributed to online scheduling and the use of tablets by service professionals, suggesting the positive impact of mobile features which are helping attract and retain customers at auto dealerships.
The mobile trend has been moving rapidly in recent years, especially in the area of mobile payments. While many businesses continue to use traditional point-of-sale systems and credit card terminals, there are proven benefits to accepting payments remotely or on-the-go — one of them is speed. According to Smart Card Alliance
, near-field communication (NFC) payments are 63 and 53 percent faster than using cash and credit cards respectively. Setting up recurring payments or pushing them into the background of the purchase, similar to what a number of businesses in the ride sharing, food delivery and retail industries have been doing, can speed up transactions to the point of making them seamless.
Speed, however, is not the only differentiator of mobile payments — added security plays a key role as well. Auto dealerships seeking to gain the latest and greatest protection from fraudulent transactions need to ensure that they use EMV-enabled equipment to comply with the industry's liability shift announced in Oct. 2015. Besides helping businesses stay up-to-date with the industry standards, EMV keeps transactions secure by assigning a random code to each one — a process known as tokenization.
There's one more benefit that fuses speed and security together ­— convenience. Need to facilitate credit or debit card payments at multiple departments? Mobile payments make this simple. For example, your finance and parts departments can easily accept payments via a usb-connected device, while your lane processing department can do the same with iPads. Convenience for the staff translates into satisfaction for the clients they serve, which, in turn, results in an increased cash flow.
Mobile payments can also be used to leverage an auto dealership's current or future online presence. A dealership's e-commerce store that sells spare auto parts can be integrated with its mobile app that sends service reminders and announces exclusive deals via text. The effectiveness of this method is also supported by J.D. Power's study, which has discovered that among customers who received text message updates from their auto service provider, 67 percent "definitely will" return. A properly set up online store should allow dealership's customers to buy items right away with only a touch of a screen or save them for later in an online shopping cart, as well as preserve their payment information in the system for future purchases.
Ready to speed past your competition?
Enhance your auto dealership with mobile credit card processing!