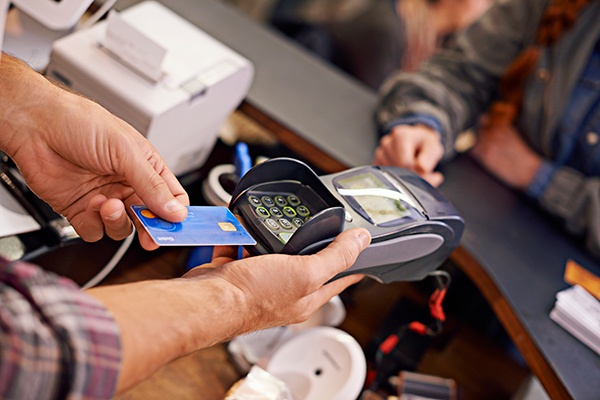 As of October 2015, the roll out of the EMV (Europay, MasterCard and Visa) global standard began to require all businesses to switch to an EMV processing device. This was designed to protect merchants from liability for fraudulent transactions made with a chip card via a traditional stripe-only terminal. As of October 2017, this requirement has also been applied to fuel dispensers and ATM transactions, which means that the liability shift continues to be extremely relevant today.
So how exactly would this change affect your business? For starters, you'll need a new processing device to read the information in the chip cards. Depending on the type and size of your business you may also need to add up-to-date technology and internal processing systems to comply with new liability rules. Since the initial announcement, many merchants have made the necessary switch to comply with the new policy. However, there are still businesses out there that have not ­­­– if you are one of them, you could be on the hook for a significant amount in the event of an in-store fraud.
But the benefits of EMV technology don't stop just at meeting the new industry requirements. In fact, EMV chips encrypt bank information through the process of tokenization, thus keeping it more secure than the old magstripe cards. Considering that credit card fraud continues to be a serious issue in the United States, added security is well worth the investment.
Fortunately, TransNational Payments makes this transition quick and easy by helping merchants get on board with EMV chip technology via mobile payments. We offer a variety of options for different types of businesses, including a mobile point-of-sale (mPOS) solution that lets you accept payments on the go. By complying with the new policy and updating your payment technology, you will not only protect yourself from in-store fraud, but also open your business to customers who prefer to use mobile payments to pay for goods and services.