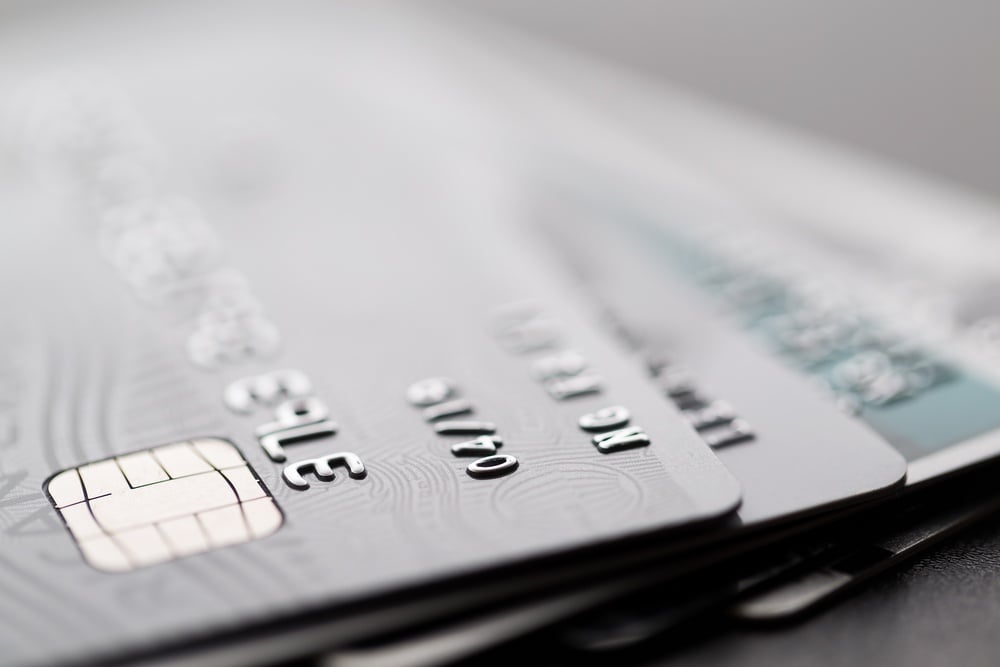 Let's face it, most small businesses need a convenient way to accept credit card payments — customers expect to be able to pay this way and not offering this option can limit your cash flow for sure.
So, Why Accept Credit Cards?
With the percentage of shoppers using credit cards to make purchases increasing each year, whether you operate out of a brick-and-mortar location or run the majority of your transactions on the road, it's essential to have a reliable method for processing credit cards.
Did you know that in addition to making payments more convenient for your customers, accepting credit payments can make your business more lucrative? Customers tend to spend 12 to 18 percent more when using credit cards in comparison to other payment methods, and this money goes straight to your bank account. Credit card payments don't bounce the way checks can and there's no need to make separate trips to the bank to deposit your earnings.
What Credit Card Processing Options Are There?
In order to select the best method of accepting credit card payments at your business you'll need to look for an option intended to meet the needs of your business, while at the same time one that will provide satisfaction and convenience to your customers. Let's compare and contrast some of the most common options — as we do so, you'll want to consider the type and number of transactions you commonly handle, where you make the largest number of sales, and whether or not your company engages in e-commerce.
Basic Terminal
The basic terminal — credit card terminals accompanying cash registers are still the easiest way to recognize if a business accepts credit card payments. If you operate a well-established brick-and-mortar location and handle a big number of credit card transactions each day, this is likely your best option.
These days, the more modern terminals should be equipped to handle swipe cards, EMV chip cards and NFC (near-field communication) payments. This means that your customers who prefer mobile payments will have the option to pay in this way. This will also help expand your potential customer base, given a good portion of customers find mobile payments to be the most convenient.
Mobile Credit Card Payments
Let's face it, not all small businesses have the budget for complex credit card processing equipment — luckily there are other options, such as accepting mobile credit card payments at your business. Mobile payments are a truly reliable payment solution that can empower businesses to accept payments in person, online and anywhere their business takes them. This is one reason why mobile payments are becoming an increasingly attractive option for businesses of all sizes, industries and locations.
Using an mobile point-of-sale device is a good option for companies in need of flexibility. If you attend festivals, trade shows and other events where you offer products for sale, having a mobile solution can increase the number of transactions you're able to process.
To accept payments via a mobile payment solution, you need three things: mobile smartphone or tablet, a mobile payment app and a card reader. A mobile point-of-sale, also known as mPOS (like TransNational Payments' Mobile Payments Solution) is the app that enables you to quickly and securely accept payments from any smartphone or tablet. To get started, just download a mobile app, plug in the card reader (or use Bluetooth), connect to a Wi-Fi or data network, and you're ready to start accepting mobile payments.
Accept Payments Online
Making the decision to add e-commerce to your business will extend your reach beyond just your local customers, but will require a way to process credit card payments from your website. Choose a merchant services provider with the ability to handle all types of payments so that you don't wind up trying to juggle data from two different providers.
This represents a significant audience of potential customers, including a large number of mobile shoppers. Online payment options should make shopping and payment as easy as possible for this audience.
Choosing the Best Credit Card Processor
Once you've decided on a credit card payment option, it's time to find a credit card processor, often referred to as a merchant services provider, that offers this particular option, with all the capabilities your business needs. If you're still unsure which credit card option is best for you, a merchant services provider, like TransNational Payments, will walk you through your options and help you determine the right fit for you and your business.
Research is key. You'll want to look into each credit card processing option to find the right fit for your business and customer base. Compare rates, fees and features, including which major cards you can process. By choosing a convenient, low-cost option with the ability to integrate with e-commerce solutions, you can offer the best service to every customer of yours who wants to pay using a credit or debit card.
So what should you look for in a payment processing company? Consider these criteria when putting together your list of merchant services providers: good reputation, product variety and quality of service. A simple online search will reveal multiple websites, all promoting different merchant services providers — one trusted source would be Google Reviews. Nexd, finding a merchant services provider that offers the latest and greatest technology, such as Bluetooth and NFC-enabled mobile EMV readers, will play an important role in preparing your business for the future. Last, but definitely not least, when talking to the merchant services provider, ask what kind of support you can expect in the future. It's best to look for access to reliable installation technicians and 24/7 in-house customer service.
Your business depends on reliable credit card processing, so make sure to conduct your due diligence before deciding who to trust. At TransNational Payments we operate on the concept of full disclosure and make it our goal to put you and your business in the best position possible.