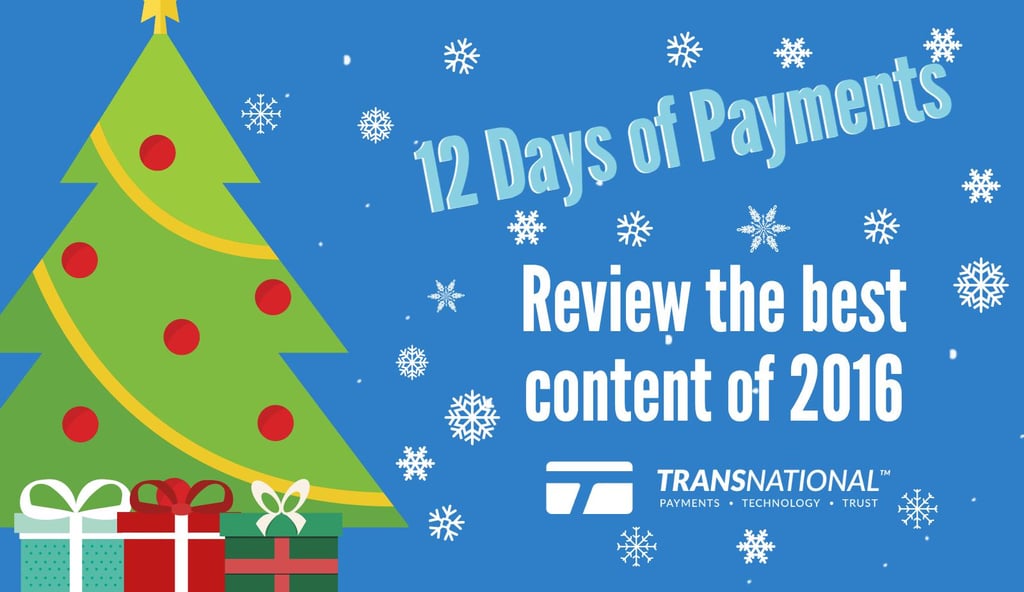 The holidays are upon us and were trying to cross things off of our to-do lists so we can focus on gift lists. Here's our holiday gift to you, a round-upour most engaging and easy-to-understand content to make sure your payment processing needs are being met for the new year.
EMV Adaptation: EMV doesn't have to rob you of your holiday spirit. In fact, it protects you and your customers with only adding seven seconds at the terminal. Learn how you can adapt to the shift just in time for the holiday.
Holiday Shopping: More and more people are using their laptops and mobile devices to shop. Make sure your virtual shopping carts provide ease and accessibility so your customers won't leave you out in the cold for Etsy.
Tokenization: Tokenization is another security measure business owners can implement to protect sensitive information during a transaction. This is especially useful when it comes to online shopping.
Freelancing Strategies: For those of you who have written "flexible scheduling, creative control, and profit" on your Christmas lists, Santa has a treat for you! This article gives you the basics of getting paid as a freelancer.
Doing Business Online: Some of you have been missing some revenue from your stockings. And it might have something to do with lack of online functionality at your business. Use this article as a way to explore why you should have an online component to your business.
PCI Compliance: PCI fines are worse than finding coal underneath the tree. These fines can be avoided by following PCI compliance standards. Learn how to get your business covered.
Fraud Prevention: You can prevent the Grinch from even stepping foot into your revenue streams. Learn a number of fraud prevention tactics.
Budgeting Tips: No doubt Christmas shopping takes a toll on the yearly budget. Use this simple how-to guide to get your numbers back in alignment and undo some of the damage from holiday expenses.
Credit Card Cycle: While you're drinking your holiday Starbucks you can gain the basic understanding of the credit card cycle. This easy to understand infographic takes the confusion out of credit cards.
The Power of Customer Service: Another coffee read to keep you informed and entertained. Learn how businesses can gain by having the right people work for them.
Tiered vs. Interchange: Add to your holiday budget for next year by understanding which rate type will save you the most money. This article breaks down the two most common pricing structures for merchant services.
Mobile Payments: Take the stress out of holiday shopping by implementing the right strategies for accepting mobile payments. Reviewing this infographic is a great place to start.
If you have enjoyed the content provided, consider working with TransNational Payments as your merchant services provider for small business credit card processing. We ensure that our consumers have the best in merchant services. Click here and learn how we can maximize your business today!