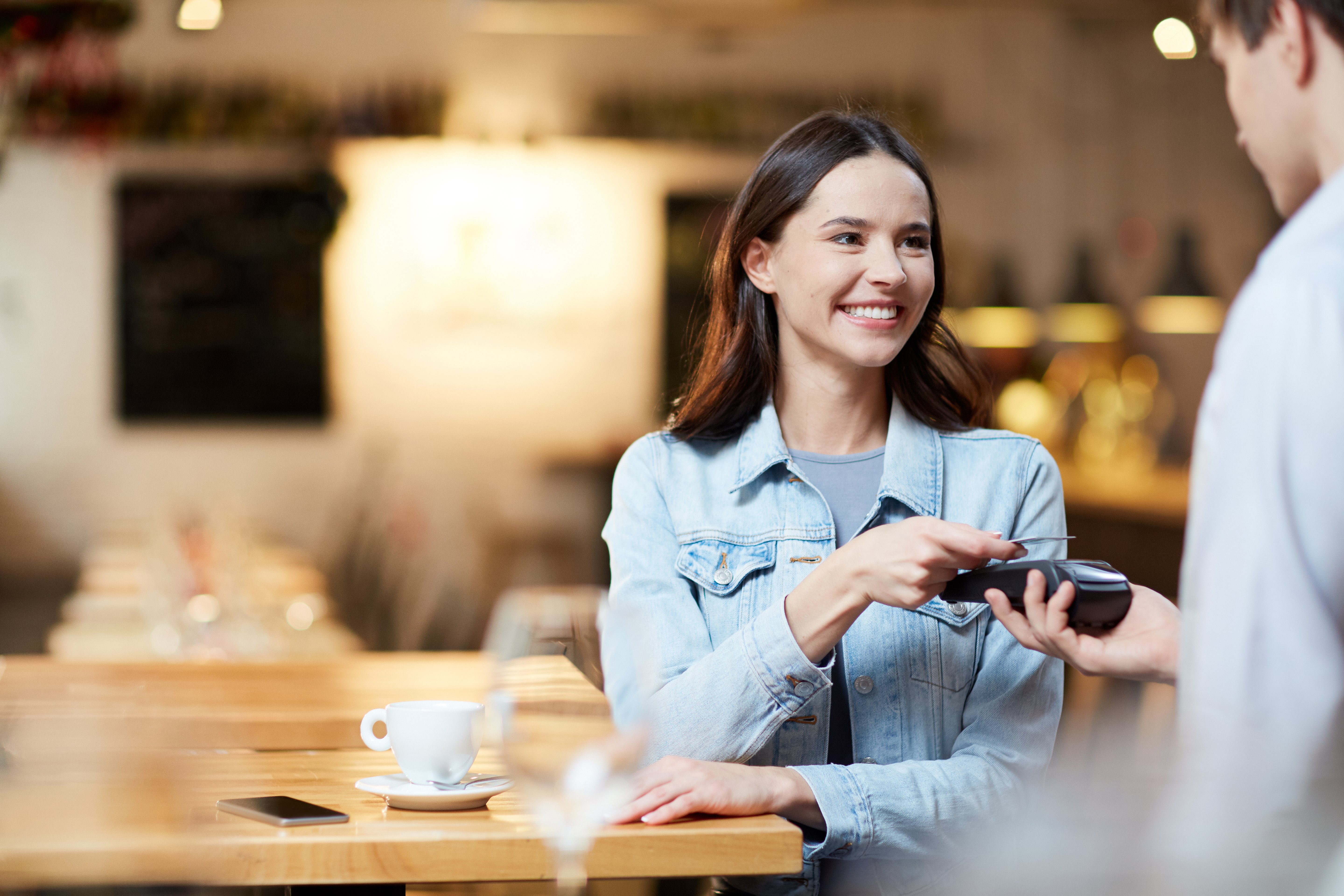 In a society where people thrive off of most things being quick and convenient, it only makes sense as a business owner to give your customers the benefit of a payment option that is quick and convenient — and let's not forget, secure. That's where mobile payments come in. Mobile payment usage in this generation is growing quickly and as more people adjust to the current technology advances, it's crucial as a business owner that you adapt to the evolving changes. Let's break down why mobile payments are essential for a business owner today!
What Are Mobile Payments?
First, it's important to have your basics covered and from there we can learn more about the features and benefits. Mobile payments are considered mobile wallets and mobile money transfers. These are transactions that are managed and take place through a customer's mobile device. Simply put, a customer has the option to pay digitally in replacement of paying with cash, check or a physical credit or debit card.
Consumers are beginning to favor using mobile payments, as opposed to credit cards, due to it being safer and more convenient. Credit cards store the customer's information on the merchant's terminal, while mobile payments do not. When customers take advantage of a mobile payments app, it allows their device to serve as a security token by creating a random code for the transaction, making it safer.
As a business owner, you would use a mobile payment app on your mobile device or tablet to accept payments for your goods or services. You and your employees are able to accept payments anywhere, at any time, with mobile payments.
What Are the Benefits of Mobile Payments?
Now that we're aware of what mobile payments are, let's uncover the advantages it has for a business owner and a consumer!
Added Convenience
Unlike a conventional point-of-sale (POS) system, mobile payments don't require a huge investment and they come with a low learning curve. It's simple, it only takes a few moments to complete, allowing you to never miss a sale and you're able to help customer after customer. Quicker checkouts produce happier customers, and that's your ultimate goal, right?

In order to accept mobile payments at your business all you need is your smartphone or tablet, card reader and a mobile app. Bringing your own device allows you to save even more as you don't need a terminal or point-of-sale system. At TransNational Payments, we have plenty of affordable options for your business.
Projected Affordability
Is there any business owner that doesn't love the idea of saving money? Let's be honest, it's the greatest advantage when trying something new. Mobile credit card payments can give you the opportunity to have some extra profit at the end of the month by being an affordable solution. For example, TransNational Payments can make things convenient by equipping your business with low cost options.
Offers Security
Your customers care about their safety and want to be sure they're protected wherever they spend their money, luckily mobile payments are an extremely safe way to pay due to the numerous layers of encryption. They're equally as safe as EMV chip card payments as opposed to magstripe payments. Something you might want to keep in mind is to choose the right mobile payments partner as they will support mobile payments with EMV, like TransNational Payments does.
What Are the Advantages of Mobile Payments for Customers?
Knowing how to tailor your customer experiences to make them more enjoyable is a pretty big priority for most business owners. As the digital industry continuously expands, it's important to make sure that these experiences are pleasant and engaging in-store, online or through a mobile platform. Not only is it expected in society for great customer service, but it's equally appreciated, especially when you have options, such as mobile payments, that fit their needs perfectly! You want your customers to keep coming back, right? Let's give them a reason to.
Loyalty Program & Rewards System
Most millennials won't give it a second thought or even consider being a loyal customer if a business doesn't have a good loyalty or reward program. This is a one of those things that are important to your consumers and it's a valuable feature to have in place — not only for your customers, but for you as a business to create more opportunities for future sales. These loyalty and reward programs do make a big difference with the buyer decision process and as consumers tend to spend more on reward cards, you won't want to miss out!
Text or Email Receipts
Mobile payments, such as TransNational Payments' mobile payments app, give you the option to text or email receipts to your customers. In today's day and age, with so many people interested in going paperless, this is key.
Keeping up with your customers' on-the-go and busy lifestyle is easy and beneficial when you have the right tools and resources at your fingertips. Having mobile payment processing is convenient and efficient not only for you as a business, but for the people who do business with you.
Conclusion
Every business is different, but they all have the same goal in mind and that's to keep their customers satisfied! Mobile payments are an easy, affordable and secure way to keep up with your customers needs and it helps grow your business at the same time. We're living in a digital generation where things are constantly evolving and growing fast! What will you do to keep up?