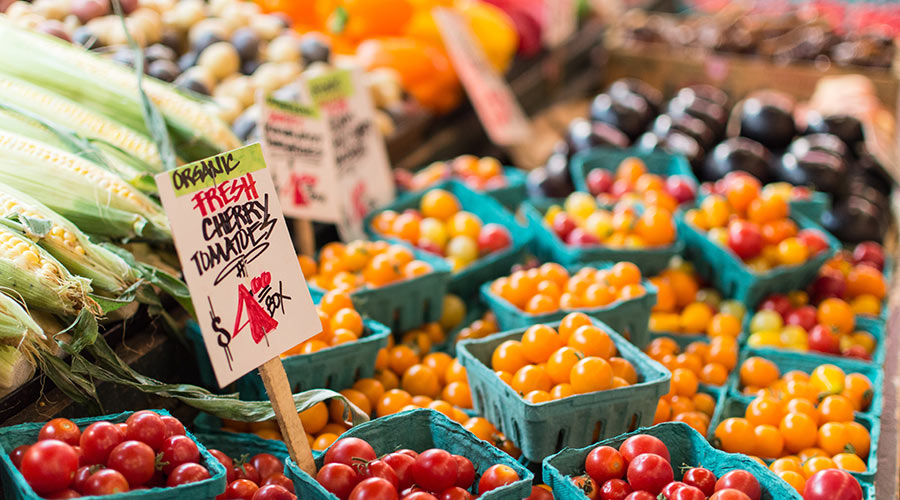 Who doesn't love a good farmers' market? We're not just talking about putting fresh fruit or vegetables on the table, but also the whole experience of visiting different vendors and interacting with the community, which has become a weekend ritual for some.
According to Forbes, nearly half of Americans actively seek organic products. In light of this, you, as a farmer, want to not only stand out and impress your customers, but also capitalize on opportunities to grow your sales and profit. This starts with making it easier to pay for your goods in the first place.
Why Payment Processing Matters
If cash is king then its reign might be coming to an end. Of course, cash-based transactions won't disappear completely, but credit card processing has been stealing their spotlight for years. Now that you can easily process transactions electronically, thanks to the constantly evolving payment technology, the prospect of having to handle lots of cash suddenly seems less feasible both with respect to convenience and security.
Make The Most of Payment Technology
One of the best things about working with a payment processor is that you have easy access to payment solutions supported by experienced professionals. Since a trip to the market requires you to take your business on the road, you need to keep your payment devices light and portable. Well, this job calls for mobile credit card processing! Simply connect your card reader to your smartphone or tablet and you're all set to accept payments through our mobile app.
Prefer to stick with a traditional credit card terminal? That's fine too! Traditional doesn't have to be outdated, and our terminals prove that. Intuitive and portable (although slightly bulkier than a card reader), these devices are also compatible with mobile payments, thanks to their ability to connect with mobile wallets via NFC technology.
How to Get Started
Getting started is as easy as getting a free statement analysis from one of our payment processing experts! They'll look at your current fees to see if we can put you in a better position or, if you're new to payment processing, walk you through everything you must know to save your hard-earned money. Are you ready to make your next trip to a farmers' market a success?