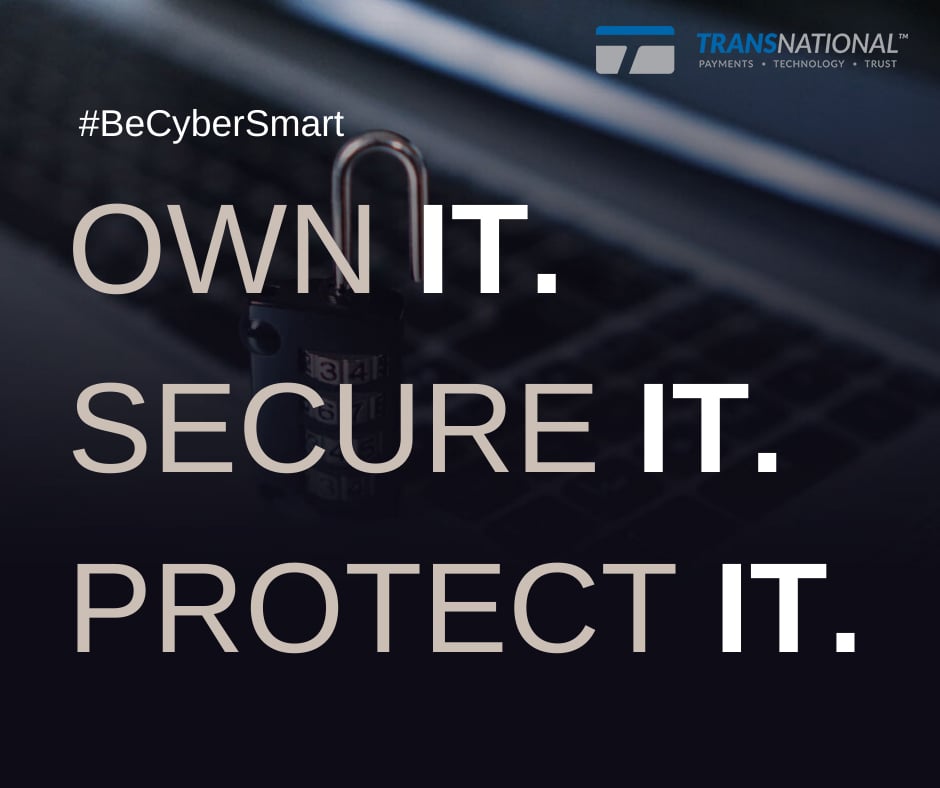 October is National Cybersecurity Awareness Month and we are here to help you understand how you can Own IT. Secure IT. and Protect IT. for your business — hence the reason for our 5-part mini blog series! You'll want to be on the lookout for regular updates from us this month, sharing cybersecurity tips and best practices that you can use to keep your data and information safe.
Did you know that hacked passwords cause 81 percent of data breaches? Today, it is more important than ever before to protect information and data critical to your business. Are you and your employees doing everything you can to #SecureIT and protect your business?
You're not the only one who deals with the annoyance of remembering passwords, and you might even opt for coming up with weak passwords. As guilty as we all are, it's important to break that habit and create lengthy, unique passwords that won't allow hackers to get in. Your password is literally what keeps your data safe from the cyber criminals accessing your information. A minor inconvenience is an incredible benefit to avoid the problems of being hacked and having your data being taken. Take a look at some tips for creating a strong password.
Take the proper preventative measures ahead of time to make sure you are being protected against hackers. You'll want to make sure that you are choosing a security provider that has technical expertise in cybersecurity while understanding the industry you're in and what risks you could be exposed to.
There are many things for you to take into consideration when you're protecting your business from hackers and cyber attacks. Be sure to do your research of the best practices and having a plan in place.
Stay tuned for the next update in our 5 part blog series for cybersecurity this month! Make sure to look at our social media for other helpful tips.