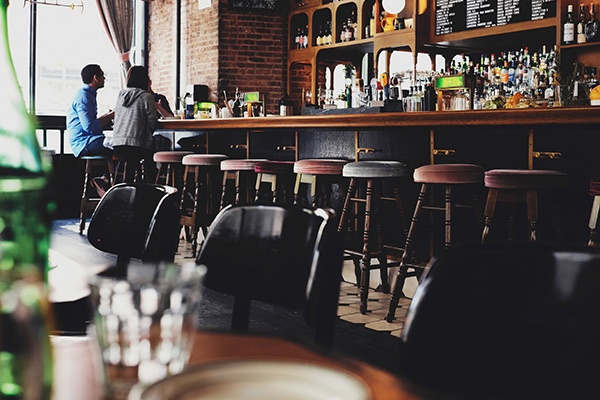 Struggling to manage your inventory and analyze your data at your bar or restaurant? Frustrated with the time it takes to train your staff to use your current system? Underwhelmed by the connectivity, portability and customization of your devices?
All of these are signs that your current point-of-sale system is either outdated or simply doesn't fit your business. To add to the frustration, you could also be overpaying for it without getting proper product support in return. With the restaurant business being as stressful as it is – inventory tracking, staff management, tax compliance – there's no need to make it more difficult. If you have never used a POS system at your bar or restaurant, you could be at risk of falling behind the competition or not meeting your clients' expectations, both of which have serious impact on revenues at any business. That's why the right POS system is one of the best investments you can make in your long-term success.
Nobody likes getting stuck in line, discovering that their favorite menu item is out of stock, or having to wait an hour for an order to arrive. If that sounds like something you've been dealing with, it could be causing an even greater damage to the customer experience at your location than your think. The cost of acquiring a new client is always higher than the cost of preserving your current ones, which is even more critical in today's age of online reviews and large variety of restaurant and bar options available on every cornier. It's always best to analyze your costs and benefits prior to making a decision – after all, increased revenue with a new POS system could provide much quicker return on investment than you think!
That's where an iPad POS system comes into play. Here are some of the benefits you will experience after upgrading:
Quick start-up: Time is a precious source, so why not use it more efficiently? Intuitive iPad POS technology makes start-up fast, easy and fun!
Stress-free discount application: Friends and family deal? Summer promotion? Keep track of what discounts your restaurant is running and simply apply them with a touch of a screen.
Simple staff hours tracking: Accountability is key for any successful business — manage your employees with just a few simple steps.
Rich business & customer insights: Knowledge is power! iPad POS system provides easily interpretable data to help you make better business decisions.
Convenient access & uninterrupted connection: Business trip? Vacation? Access your system in real-time, anytime!
Payment flexibility: Split-bill, card, check, cash — easily accept payments even from the most demanding clients.
Greater cash register security: Maintain greater control of your register, from tracking pay-ins, drops and payout to employee access.
Ready to Raise Your Bar or Restaurant Game?