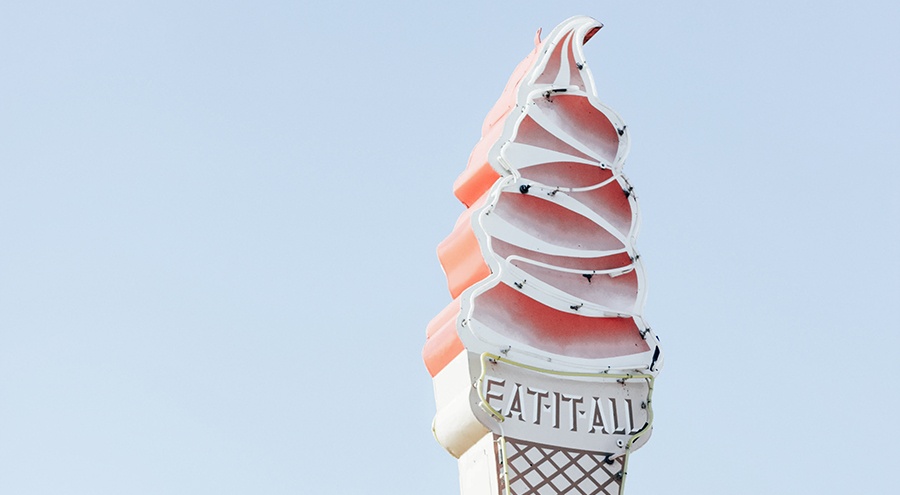 Hard, soft serve, light, organic, no-churn, reduced fat, dairy-free — there are many ways to prepare an ice cream. There are equally many ways to serve it: cups, cones, buckets, cakes, sundaes, milkshakes and floats, just to name a few. And we didn't even get to the myriad of flavors and local varieties yet.
Just like your customers, who get to pick from a large selection of frozen dessert options, you also get to choose from an assortment of payment processing tools that can help you serve them better. Here's the inside scoop:
Credit Card Terminal
Like vanilla ice cream, a credit card terminal is a classic payment processing option that is simple by design but still gets the job done. A good terminal should be EMV-ready, meaning that it can accept chip-and-PIN transactions, and support contactless payments. While this type of device doesn't do much beyond simply helping facilitate the transaction, it can be connected to a point-of-sale (POS) system that will provide greater insights into your ice cream sales.
Mobile Point-of-Sale
A mobile point-of-sale (mPOS) system is a more modern and hip version of a traditional type of POS system still found in many retail stores today. Its tablet-based technology makes it not only light and portable but also sleek-looking, which can complement the overall aesthetic of your parlor. An mPOS system is particularly great for ice cream shops because it helps owners and their staff track inventory, prices and discounts, while also supplying efficient payment processing that keeps the line moving.
Mobile Payments
Just like an mPOS system, mobile payments are easy to handle and navigate. They also come in a variety of flavors, including mobile wallets, mobile money transfers, peer-to-peer payments and a combination of a mobile payments app and a card reader. The latter is a popular choice for merchants who want to take their payment processing on the road — be it a farmer's market or a food festival. With an intuitive app and a variety of card readers from TransNational Payments, you can do the same!
Don't let your profits and customer satisfaction melt away because of high credit card processing fees or inefficient technology. Speak with one of our payments specialists to find the right solution for your ice cream shop today!