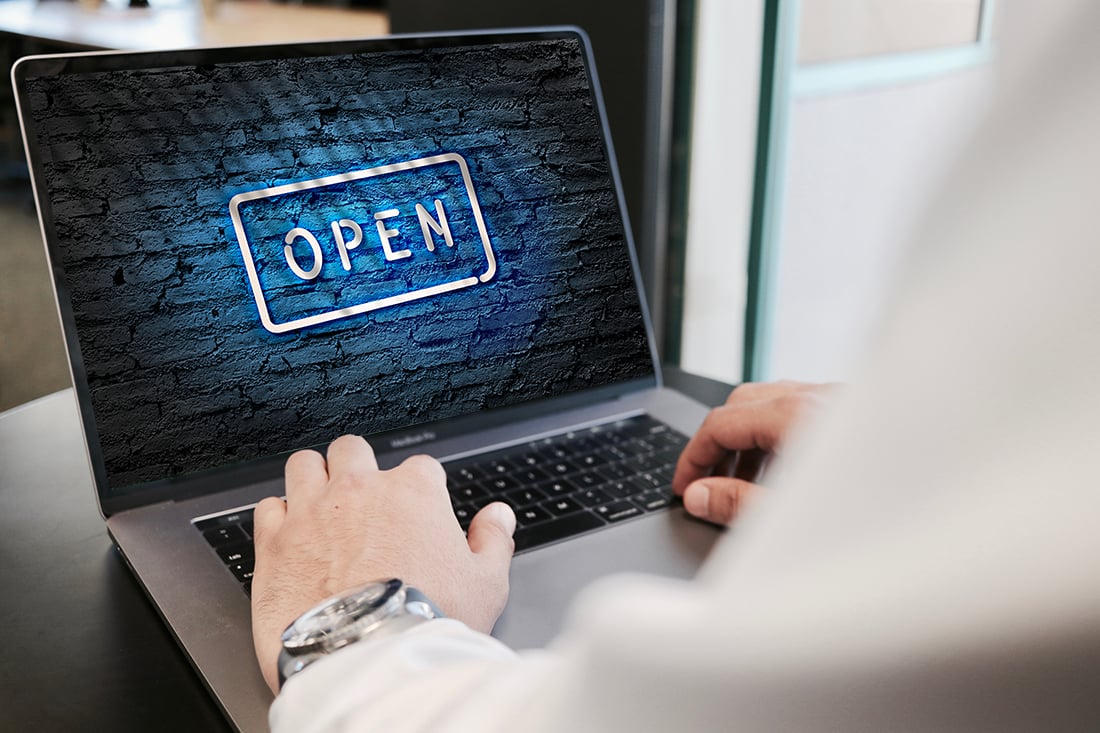 At TransNational Payments, we are committed to our merchants. In these current times of uncertainty, when many businesses are being forced to close their doors in one form or another, we understand that some of your businesses may be struggling and we want to help. We have numerous products and services with features that could benefit your business that you may not be aware of. Let us help you and your business accept payments anywhere, all while keeping you, your employees and your customers safe!
Adopt Mobile Payment Technology & Utilize Contactless Payments
Do you need a payment solution to support social distancing transaction behavior? We have contactless payment solutions with text and email invoicing capabilities. Mobile payments conveniently allow you to accept payments wherever you are and offer customizable features. For example, after downloading our mobile payments app, you can set up your business profile, calculate sales tax, and create a product list with photos and descriptions. You will even have the capability of texting or emailing receipts to your customers — a unique feature most customers and merchants find appealing, especially in our current evolving times.
The option to safely accept and receive payments is definitely in high demand and we want to provide nothing but relief when it comes to payment processing.
Mobile NFC Payments
A highly favored choice as we practice social distancing, the Near Field Communication (NFC) mobile payments swiper allows merchants to take NFC mobile payments at their location or on-the-go, essentially converting a merchant's phone or tablet into a mobile POS solution. The NFC swiper allows customers to simply "tap" their mobile device and pay, which is also extremely useful when processing payments during a rush.
Effortlessly Text or Email Receipts
You'll quickly learn the satisfaction of being able to conveniently send a receipt through a text message or email after a transaction during this time as we try our best to keep our distance. If you forgot to send it after processing a transaction, no worries. You're able to send a receipt later from the transaction details screen in the Transaction History.
Useful Reporting Tools
Mobile payments gives you access to powerful reporting tools which are designed to give you insight on inventory with real-time updates on the status and quantity of each item. View your full feed of transactions, across your business or for specific users. See transaction-level detail, including transaction IDs, amount, date, signatures, SKU and more. This is where you're also able to easily manage past transaction in one place such as performing voids and refunds for each transaction processed.
Easily Take Your Business Online & Simplify Your Invoicing Process
In a time where we are all adapting to a more social distant culture, modifying the way you do business just became a lot simpler with the help of online payment processing. Whether you're familiar with online payment processing or you're just getting started, TransNational Payments can help. For example, have you considered selling items via Facebook for local pickup? In this case, our online payment solution would allow you to send an email with a link for payment.
Accepting payments as you take your business online is seamless with an e-invoicing option. If you decide to have your own website to make sales or are choosing social media as a platform to conduct business, you have the luxury of a simplified billing experience by being able to invoice electronically. This allows merchants to invoice customers via email and SMS while allowing customers to make payments via an embedded link. Widely used for B2B and direct customer billing, invoices are generated with line by line detailed information and the ability to customize/brand the email sent to the customer.
Take a look at the key features and benefits involved with e-invoicing:
Simple & Intuitive Interface
Our simple and intuitive interface allows you to create invoices in seconds.
Paperless Billing
Streamline the billing process by reducing the time it takes to manage paperwork and get paid.
Real-Time Invoice Creation
Real-time invoice creation (with customizable branding options for the merchant) and delivery equals faster payments.
Secure Platform
A secure platform means no need to store sensitive data eliminating the most rigorous of PCI compliance issues.
Simple Reporting
Maintain more complete and secure records with our enhanced reporting system — reporting made simple.
No Integration Required
Start sending invoices today without any development or customization.
Set Up a Recurring Payments Option
Business owners aren't the only people suffering during this stressful time, it's likely that your customers are as well. Offer them the opportunity to pay things off over time with a recurring payment option. Not only is this convenient for your customers, but it has plenty of benefits for a merchant as well. You can simplify the payment process, increase cash flow and minimize overall cost to capture payments. Recurring payments provide the benefit of being completely customizable, give you the ability to reduce costs with manual transactions and help enhance loyalty for your brand, resulting in an increase of billing efficiency.

Implement or Enforce a Loyalty Program
Just because your business isn't able to operate to its full capacity doesn't mean you have to lose customers. Win them over and gain stickiness by offering the option of a rewards or loyalty program. As painful as it is to not have customers coming into your place of business everyday, it's hard on them too. Providing your customers with excitement for the future and a way to have fun when things get back to normal will definitely help. You can start by giving them an incentive for buying a product or service that you currently are capable of offering. For instance, if they spend $50 at your business, give them a coupon or freebie to come back when your business is up and running again. Another option is to have a rewards card where their recurring purchases give them the opportunity to redeem something from your business in the future. The important thing to keep in mind with all of this is to make sure your customers know that they are still valuable to you!
Navigating through a time where we are becoming more heavily dependent on a digital way of doing business, it's vital to adopt the necessary tools to help transition and keep up with the everyday demands of society. Implementing new technology for your business not only offers you and your customers a safe and convenient way to pay, it creates a more simple way of doing business for your modern workplace and allows you to keep things running smoothly.