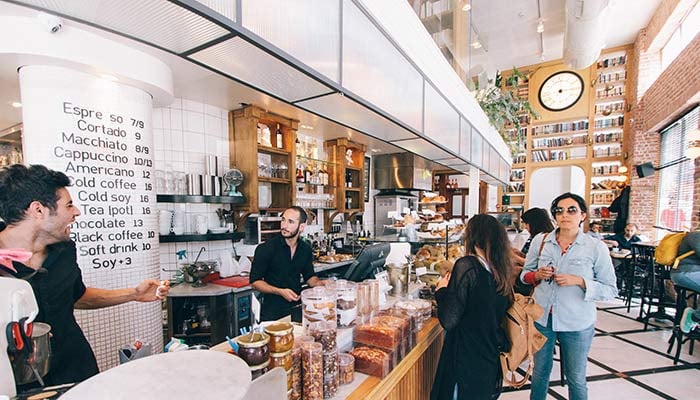 Growing your small business, especially in the early stages of its development, requires finding and collaborating with those who can help you succeed. Family, friends, former colleagues and networking connections are all good candidates, but not all of them possess the necessary expertise in merchant services. And even if they do know a thing or two about it, they may not have the time and resources to provide adequate support. This job calls for a specialist who will have your back at all times — your merchant services provider.
Of course not all merchant services providers are alike. You have plenty of choices, ranging from those closely associated with banks to those that operate independently. Just because a merchant services provider is large or has a well-known name doesn't mean they are necessarily the best fit for you. Smaller companies, such as TransNational Payments, often specialize in working with specific types of businesses, making them more attentive and understanding of their merchants' needs. No matter which merchant services provider you choose, here's how you will benefit from collaborating with them:
Lower Costs and Higher Revenue
Early on many owners have to pay out-of-pocket to keep their small businesses afloat, dreaming of the day they will finally get out of the red. The best way to achieve the coveted profitability is either by cutting your expenses or increasing your revenue, and a good merchant services provider can help you achieve both.
Today, no small business that truly wants to grow can afford to take only cash and checks as payments. Considering the popularity of credit cards and debit cards, the inability to accept them can become the biggest cost for your business, after you factor in all the potential customers that have been lost. A payment processor can educate you about the required security standards and fees, recommend the equipment most suited for your daily needs and help maximize your revenue. On the other hand, careful research about credit card processing on your part can help you find the best pricing structure and most favorable contract terms.
Added Options and Flexibility
Many merchant services providers offer multiple ways for you to accept credit cards and debit cards. A vast product portfolio means not only a higher likelihood of finding the right turnkey solution for your small business, but also more flexibility when it comes to enhancing your payment processing in the future. For example, you may start off at a single location using a traditional terminal or a point-of-sale system. As your small business grows, you may decide to open new locations or expand your field operations, something that mobile payments can help your accomplish. Finally, you could venture off into e-commerce, where the ability to accept online payments is a must. In any of these circumstances, working closely with a merchant services provider will help you be more proactive in growing your business.
Greater Security and Support
Small businesses often don't employ the strongest security measures, making them easy targets for fraud. Fortunately, the payment processing industry has several standards, like PCI and EMV, which are especially critical for small businesses to comply with. Your merchant services provider is an expert at this, so cooperating with them will help you avoid the headache of chargebacks. For the best experience, make sure to partner with a Super ISO (Independent Sales Organization), since they accept 100% of liability for all your transactions.
Another upside to collaborating with a merchant services provider is customer service. As we all know, technology is prone to failure, often at the most inopportune times. While all providers have customer service teams to remedy this, not all of them are of the same quality. The best kind of service comes from in-house teams, so make sure to confirm early on what type of support you can expect.
TransNational Payments is dedicated to communicating with small to medium-sized businesses on a full-disclosure basis. Our merchant services specialists are always here to ensure you experience all the above benefits and more!