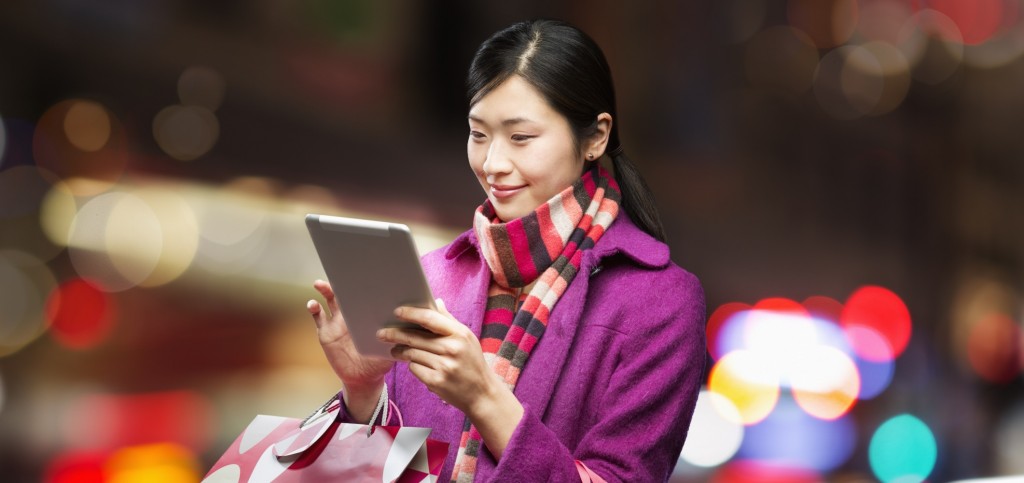 This year, holiday retail e-commerce sales are expected to increase– signaling to businesses the importance of focusing on prepping all payment channels, not just in-store. U.S. e-commerce sales are predicted to grow 17.2 percent this holiday season.
During the November to December season, total retail sales are expected to increase 3.3 percent year-on-year to $884.50 billion, while e-commerce sales are expected to jump to $94.71 billion. This represents 10.7 percent of total holiday retail sales– the largest to date in history
1
.
To get the most from this uptick, retailers can set themselves apart by focusing on perfecting three areas of the e-commerce experience: loyalty programs, a seamless checkout process, and a personalized shopping journey.
Have a Sound Loyalty Program
If your customers' wallets seem to be stuffed with frequent shopper cards, they're not alone. There are 3.3 billion loyalty program memberships in the U.S.– and the average consumer is a member in more than 13 programs. Seventy-six percent of shoppers consider loyalty programs to be a part of their relationship with their favorite brands. And while 97 percent of retailers are focused on transaction-based rewards (such as points-per-dollar-spent), only 25 percent are using their loyalty programs to reward engagement2. Why is engagement an important area to reward? It creates a positive relationship between the consumer and the brand that can then be shared across popular social platforms such as Facebook, Twitter, or person-to-person. This is especially important during the busy holiday shopping season, when consumers are flooded with marketing messages from brands. Called "word-of-mouth" marketing or "peer advocacy" marketing, this kind of promotion has the potential to bring distinct results– 84 percent of consumers reported always or sometimes taking action based on personal recommendations. Approximately 70 percent said they did the same of online consumer opinions3. Focusing on rewarding program members for actions like customer referrals, reviews, and social sharing, creates a value-add for both parties.
Use Behavioral Targeting to Woo Customers
A second strategy for getting through to busy customers who are bombarded with countless sales pitches is with customer opt-in loyalty program information. The more you can harness by understanding buying habits, including products purchased in the past, where and when, the more relevant your holiday marketing efforts will be across desktop, mobile, email and social. This often involves providing customers with an opt-in customized experience. Just over 40 percent of those polled in Zogby survey said they would rather see targeted ads that reflect their interests4. Smart use of creative, for example, allows you to personalize generic messaging by changing certain elements of the ad, including the headlines, image, and call-to-action, to best reach each individual consumer.
Provide a Seamless Checkout Process
Offer your customers a seamless checkout process to minimize the chance of cart abandonment. According to the Baymard Institute, 68.81 percent is the average documented online shopping cart abandonment rate.5"One of the most common areas for abandonment," says Jordan McKee, senior analyst, mobile payments, at 451 Research, "is in the last mile of the shopping journey– the checkout page6." Avoid this by providing consumers with ways to check out easily and quickly. Digital wallets, for example, allow consumers to get around the tedious information-entry process by removing many elements of friction, while progress indicators alert consumers to their progress by clearly showing their place in the checkout journey and how many steps there will be until they are finished. Of course, responsive design elevates the overall user experience, allowing for a speedy and roadblock-free purchase experience from search to checkout.
"If I am trying to buy on a smart phone, and I do not have a Wi-Fi connection, does the check-out screen load quickly?" asks Craig L. Aberle, Publisher, pointofsale.com. "If it doesn't load instantly, I begin to question the quality of the vendor."
Another opportunity to help prevent shopping cart abandonment in the e-commerce channel is to ensure that a wide variety of payment options are offered. When it comes to payment acceptance, data showed that a greater variety of accepted card brands translated into a lower rate of shopping cart abandonment7. Retailers should assess the cards they accept to see where there could be gaps that may cause a customer to be inconvenienced when paying, such as not taking their preferred form of payment. Solving for those customer pain points can help keep quality of experience high for the customer, and potentially drive greater loyalty through repeat business. It's as simple as connecting with your acquirer to ensure you're providing customers as many options as possible, and then making those options visible to them during the checkout process.
This article was brought to you by Discover Global Network. For more insights into consumer trends and the world of payments, visit the Discover Global Network website.
The article and information provided herein are sponsored by Discover® Global Network for informational purposes only based on independent research and are not intended as a substitute for professional advice.
1. EMarketer: Holiday Retail Ecommerce Sales Will Grow 17% this Year, September 27, 2016
2. Colloquy: "U.S. Customer Loyalty Program Memberships Top 3 Billion for First Time," February 9, 2015
3. Nielsen: "Under the Influence Consumer Trust in Advertising," September 17, 2013
4. Zogby Analytics: "Interactive Survey of US Adults," April 2013
5. Baymard: "34 Cart Abandonment Rate Statistics", October 11, 2016
6. www.451research.com
7. Shopkeep: "Accepting Credit Cards: 5 Benefits that Boost Your Business," May 11, 2016