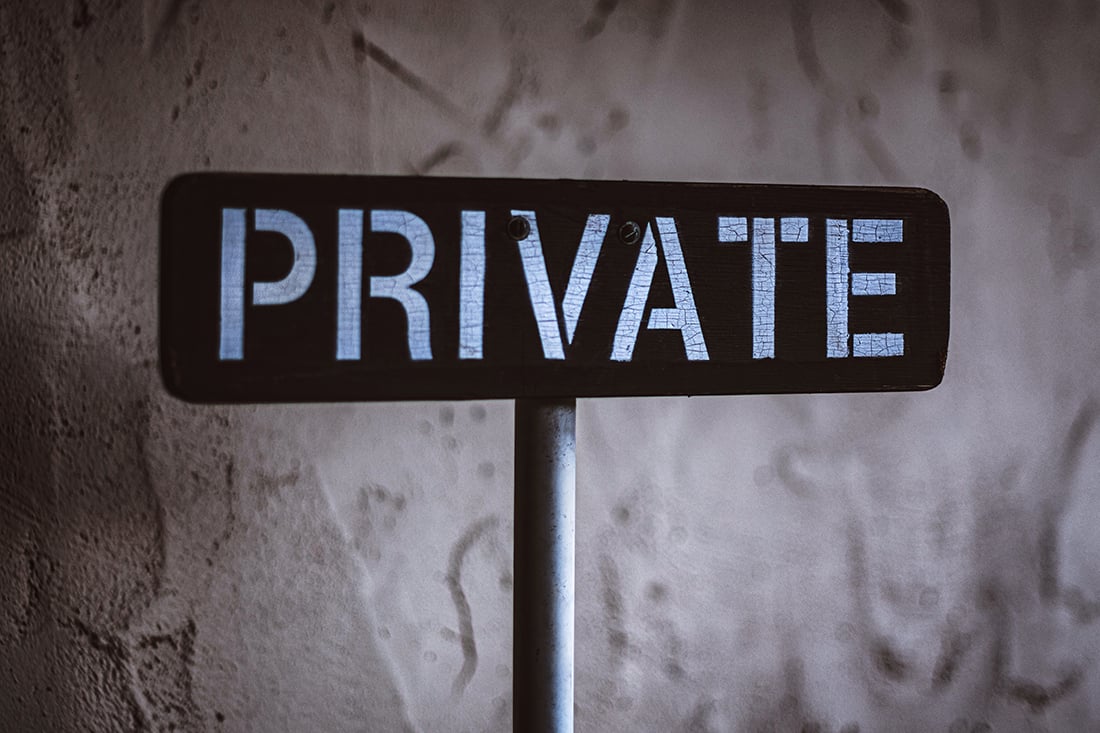 As society dives further into the use of digital technology, it's important to know that consumers are becoming increasingly concerned about their data and how it is collected, used and shared. With that being said, California is taking action to protect consumers by enforcing a privacy law known as the California Consumer Privacy Act, or CCPA, which went into effect on January 1, 2020. Being a business owner, this could affect you and the way you market. Let's discover the details and what this could mean for your business.
What Is the California Consumer Privacy Act?
Simply put, the CCPA is a privacy law put into place to protect privacy rights of California residents. It went into effect on January 1, 2020 and will start being enforced on July 1, 2020. This law is predicted to be the first of a series of strict state laws that will regulate consumer data privacy and transparency. While there's potential for businesses to revise it, it's important to know the stipulations in this present moment.
The CCPA gives California consumers the following rights:
Knowledge of what personal information is being collected about them
Knowledge if their personal information is being sold or passed on and to whom
The right to refuse the sale of their personal information
Access to their personal information
The right to equal service and price, regardless if they utilize their privacy rights
You're probably wondering if this law applies to you, especially if you don't reside in the state of California. But, even if you're not a resident of California, this law could pertain to your business. If it does, your business must comply with this privacy law if it's a for-profit company and meets one of the following criteria:
Annual revenue is over $25 million
Your business annually receives information of over 50,000 or more consumers, households or devices
At least 50% of your business' annual revenue derives from selling personal information
Now is the time to get up to speed so that you can determine how to proceed with your business. You'll need to understand how this law will affect your business and establish how you need to change, store, protect and share data.
How Will This Affect My Business?
It's important to understand what's required when it comes to the California Consumer Privacy Act so you're prepared to comply and make adjustments as needed. One of the main requirements of the CCPA is to provide the consumer with adequate notice and disclosures at the time of collection of information.
If you're using personal data for email marketing, you're required to inform them with a Privacy Policy before collecting the information.
Your Privacy Policy must include:
If you're disclosing the information to others
If you're selling information to others
The rights of California consumers with respect to their data
With email marketing, it's imperative to identify old and useless data to prepare your business for CCPA compliance. The more personal information you store, the higher your chances are of being at risk of non-compliance. The best thing to do is to only save data that's valuable and necessary to limit liability and avoid paying a penalty which can range between $2,500-$7,500 per violation.
Providing proper disclosure about the way you're using information and being completely transparent is the easiest way to comply with CCPA, all the while maintaining trust within your business.
What Can I Do to Prepare?
Being intimidated by this new law and at the thought of being held accountable is completely understandable, however the main thing to do right now is to take the necessary steps to ensure that your business is compliant.
Here are some steps you can take to prepare:
Act as if all consumers are California residents. This is crucial especially if you're unaware of who's covered by the law. Treat everyone's data as if they're from California, especially because other states might adopt a similar law very soon.
Add or adjust an opt-in form. You can choose to require an opt-in form from every subscriber to have them select if they wish to receive emails from you.
Only collect relevant information. Exclusively collecting information that's necessary reduces the risk of your business being non-compliant.
Prepare for the "right to be forgotten". It's a consumer's right to request that you delete their personal information, so have a plan in case it comes up.
Stay educated. Doing research on your own and educating yourself about the ins and outs of this new law will only benefit you and help you remain compliant.
As a business owner, you can never be too prepared for what's to come and you'll want to guarantee that you have all areas covered.
Conclusion:
As you're getting ready for the California Consumer Privacy Act to take effect, it's important to keep one thing in mind and that's transparency. Not only will your business gain trustworthiness with consumers, but it keeps you compliant of the CCPA as well. This law demands businesses be more honest and upfront with what they do with consumer data — and it's only a matter of time before other states hop on board. Prepare your business now because this is just the beginning!
Sources: