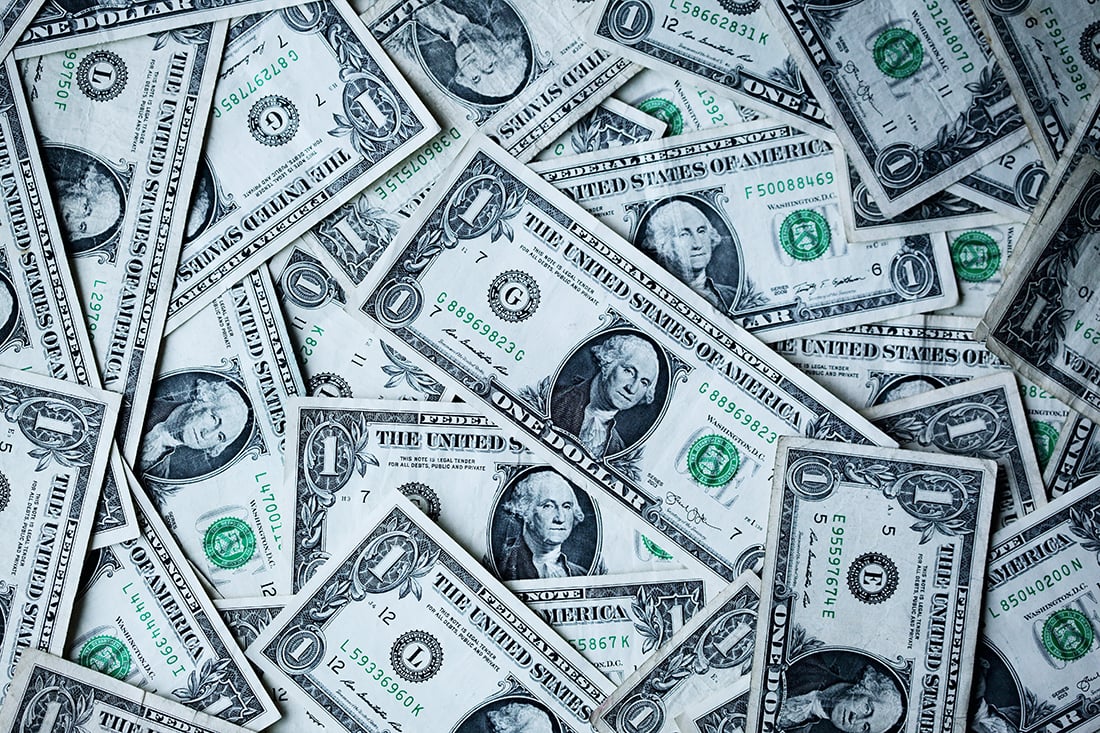 Financial well-being is important for business owners and employees and there are plenty of ways it can have an effect on your daily work operations. It's important to provide solutions that allow your workers to be free from stress of any kind while also saving yourself time and money. This is where the benefits of direct deposit can come in handy! Uncover below the perks direct deposit has to offer.
What is Direct Deposit?
Let's cover the basics of what direct deposit is and how it works for businesses. Essentially, direct deposit is the procedure of paying wages where the employer electronically transfers funds from their bank account straight into their worker's checking or savings account. This method of paying employees is becoming increasingly popular amongst many businesses because it's known for its convenience and ease.
There are a few steps the business requires their employee to complete before direct deposit can take effect. The employee provides their employer with a direct deposit enrollment form along with bank account and routing information for a valid bank account or payroll card, designating what kind of account it is and the name of the account holder. It's possible for employees to arrange for direct deposit to be divided between multiple accounts. This process is simple and easy and hardly requires much effort from the employer or the business owner, but it's necessary in order for the direct deposit to be set up entirely.
Something important to note is that if your employer has direct deposit setup, but you choose not to enroll right away, you're able at any time to provide the proper documentation required to get set-up for direct deposit.
How is Direct Deposit Beneficial?
There are various advantages when it comes to direct deposit and both the employer and employee can value from it.
Advantages for Employers
Less time spent on payroll tasks. What business owner doesn't love to save as much time as possible, especially when it comes to payroll. If you're a business owner and you aren't outsourcing to Full Service Payroll, these tasks can take up a lot of time. Direct deposit allows you to focus on what's necessary and let's you get back to business. Instead of writing, signing, folding checks and stuffing envelopes, you're able to allocate other responsibilities to your employees. Think about the significant amount of time you'll be saving every pay period.
More money saved. Once again, you don't have to waste efforts by assigning an employee to complete these payroll tasks of writing, printing and mailing checks as this expense is spared with direct deposit. You're also minimizing costs that accompany re-issuing lost or stolen checks and having to investigate when a check has gone missing.
Your employees are paid on time. It's guaranteed that your employees love to get paid, so give them the satisfaction of always getting paid on time. It's not uncommon for there to be a moment when you're not able to process payroll before the check date, but luckily technology is here to save you. Direct deposit gives your business more control over your funds.
Your business is more green. In today's society, it's always helpful to take care of the environment when we can, however we can. With paperless payroll you're being more environmentally responsible by reducing your carbon footprint. You can even take it a step further by offering online pay statements that are available 24/7.
Reduce the chance of fraud. Direct deposit offers you more electronic security which prevents the opportunity of lost or stolen checks, a common source of identify theft and fraud. With direct deposit, you're also excluding the opportunity for someone to forge a signature. You're minimizing the risk involved with paper checks by having your employee's personal information processed electronically.
Advantages for Employees
No need to cash their checks. Being one of the most convenient ways to pay your employees, direct deposit greatly benefits employees as they no longer have to deal with the hassle of waiting in line or dealing with crowds to deposit or cash their checks.
They don't have to be in office to receive their checks. This is particularly beneficial for the employee that works remotely, is out of town or is not in office on pay day. They are still guaranteed payment and it's immediately accessible.
Checks won't be lost or stolen. The perk of having a paperless payment option is you no longer have to worry about checks being stolen or lost and it eliminates the chance of the employee's check getting damaged or delayed through mail.
More control. Direct deposit allows an employee to decide where their paycheck is distributed, providing convenience and freedom. Their funds can go in a savings account, emergency funds account or towards another financial goal.
Conclusion:
Offering convenient solutions for your employees not only benefits them, but it gives the business owners a break as well, especially when it comes to direct deposit. One of the greatest advantages of direct deposit is the much needed relief it provides a business as a whole.
Save even more time and money by outsourcing your payroll tasks!