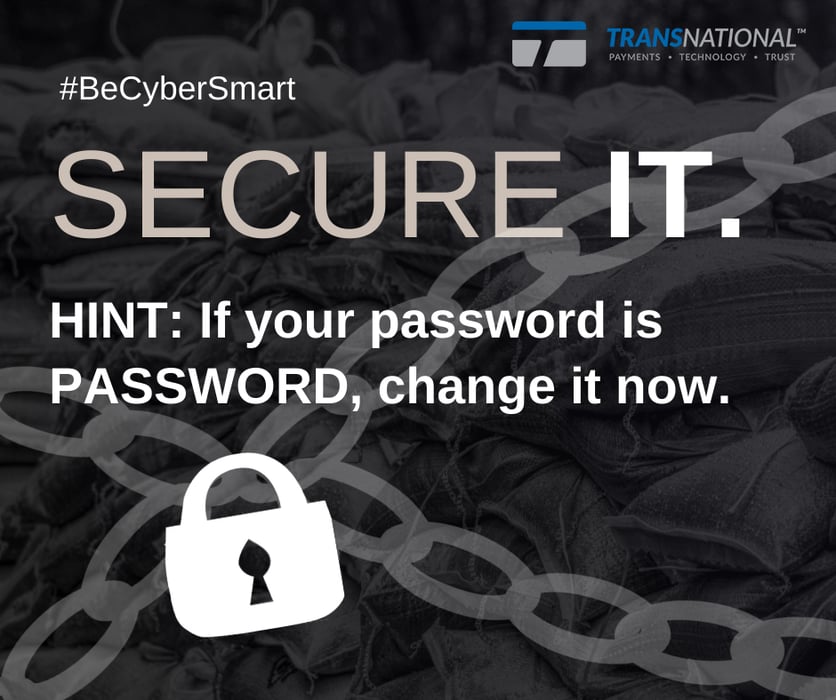 October is National Cybersecurity Awareness Month and we are here to help you better understand cybersecurity with part 4 of our 5 part mini blog series to help you Own IT. Secure It. and Protect IT. for your business.
In Part 3 of our blog series we gave you tips on how to keep hackers out, now we want to help you understand the necessity of maintaining your security features!
Have you been doing everything you can to #OwnIT, #SecureIT and #ProtectIT at your business and in your personal life? It is easy to revert to bad habits and shortcuts when we are busy or tired of forgetting passwords and other security requirements.

Think of IT (including your systems and data) like a car that is running low on oil and is due for a tune-up. Sure, you could add more oil because you are in a rush and don't "have time" to go get an oil change and routine service, BUT in time you could end up destroying your vehicle if you continue to not properly care for it. On the other hand, if you take your care for its service check, your mechanic will also give you a multi-point inspection allowing you to take action before your car has an expensive breakdown. Your IT systems are much the same, regular check-ups and inspection are key to keeping things running smoothly and safe from cybersecurity threats.
It's important to pay close attention to your passwords, whether they are personal or professional, make sure they are strong! They should be at least eight characters long, but the lengthier, the better! Encourage your employees to create long unique passwords, especially if your business has highly sensitive data. You might want to consider having a multifactor authentication that requires users to present at least two identifying factors. Think twice about your passwords!
Check back for more updates and to read the final part in our 5-part blog series! Explore our social channels for other cybersecurity updates!