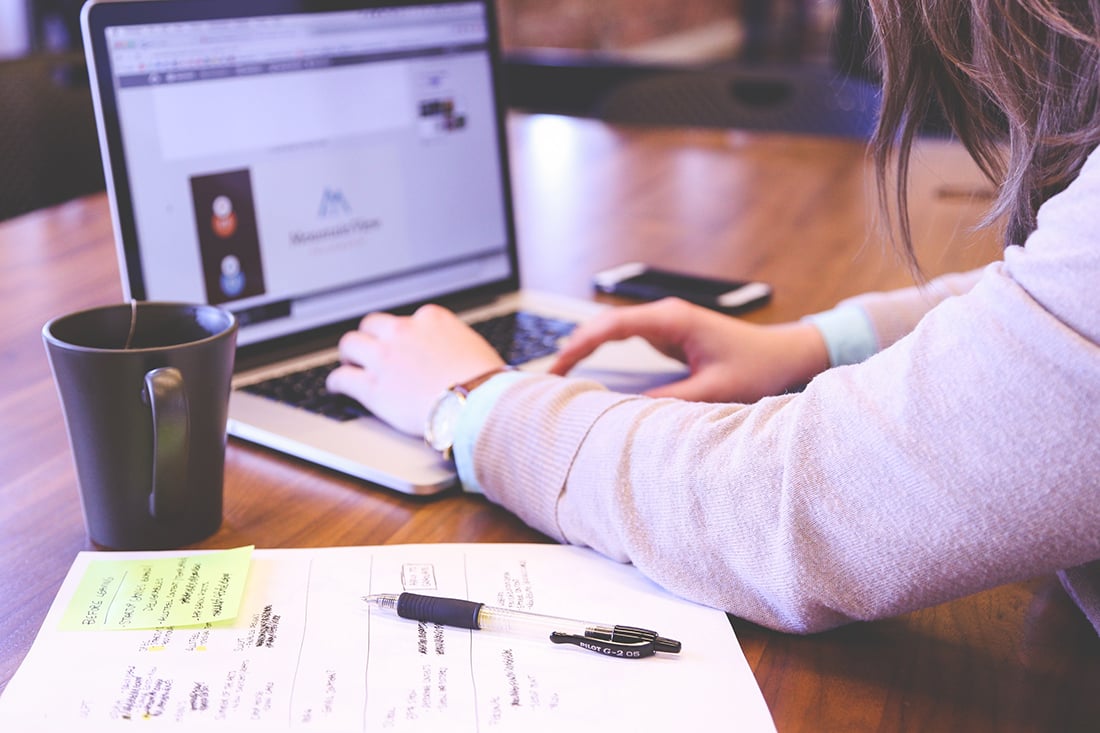 At TransNational Payments it's our goal to provide our customers with trust and dependability in our products and services that can equip them with the capability to better themselves and their business. Our company is dedicated to providing quality and reassurance that we offer the best solutions to make sure business owners are comfortable and educated to make business decisions confidently and with support. Explore below the ways that we can help your business grow!
1. Simple and Affordable Payment Processing
Honest & Transparent Pricing
Working with small businesses is our specialty and we make it a priority to gain trust with our customers by providing payment processing to save our merchants time and money. We use the interchange plus pricing model where merchants simply pay the interchange cost plus a small margin (basis points & a transaction fee) – no buckets, no hidden fees and the margin stays the same even as your volume increases.
Accept Payments Anywhere
We strive to make sure our merchants and future customers are equipped with all the necessary tools in order to be successful and conduct business conveniently. Every business has its own set of unique needs and it's important to find the right fit when it comes to payment processing. We offer a variety of credit card terminals and solutions to get you where you need to go. Let's take a look at the options available to you:
Point-of-Sales Systems
Depending on the needs of your business, TransNational Payments can find you the fight software for your business.
Point-of-Sale Terminals
A common essential for most businesses and one of the most traditional payment processing methods used today.
Virtual Terminal
Here's your opportunity to make your payment processing effortless for mail order and telephone order sales along with off-site sales events.
Mobile Payments
A great way to accept mobile EMV credit card payments quickly and securely from any smartphone or tablet.
2. Effortless & Convenient Mobile Payments
Effectively growing your business means adapting to your customers wants and needs. Mobile payment processing is on the rise as the requirement is becoming greater and merchants are finding it more convenient and useful to implement within their business. Luckily, TransNational Payments mobile credit card processing app is easy to use and allows you to accept payments from any smartphone or tablet with a variety of benefits explained below:
Real-Time Reporting Tools
This is where you're able to view business insights on-the go and manage past transactions. You'll have the capability to easily execute voids or refunds and even re-send receipts to your customers if needed. What's great about this feature is it grants you the convenience needed for running your business.
Inventory Tracking
Another added perk is the inventory tracking abilities that prove to be useful. You're able to real-time, specific updates on inventory wherever you are. This gives you the opportunity to manage your inventory accordingly, such as editing item details or adding new items all within our mobile payment app. What's especially useful is how all your devices are interconnected, allowing your updates to be made on one device and it's carried through the rest and back to your dashboard.
Customized Settings
Customized settings is where you have features such as texting or emailing receipts to your customers are always beneficial as it makes it easier for you and your customers, plus you have the advantage of being a little green! You're also able to enable a tip option to present the customer with before processing their payment. The customer can select from three default tip amounts set, or enter a custom tip dollar amount. Lastly, you have an offline mode option which permits you to capture swiped or keyed payments without an internet connection. You should know that offline mode is not compatible with EMV or NFC Mobile Payments (tap payments). Learn more about the app in the Mobile App User Guide.
3. Dependable & Stress-Free Full Service Payroll
As your business grows, it's important to you to save time, money and stress whenever and wherever you can. TransNational Payments offers a solution that can reduce stress for all three of those things! Our Full Service Payroll offers an affordable, dependable and user-friendly service that will assist you with the proper development required to run a successful business. Here are some of our key features:
Unlimited Payrolls
There's no such thing as per-payroll fees with us. All that we require is for you to simply pay a monthly rate, choose your pay schedule you need and run as many payrolls as you like online. Your workers are paid with direct deposit, paychecks or cash. It's really that easy.
Automatic Tax Filing
No more tax filing headaches or mistakes! You're protected from IRS fines with our secure tax filing service and are guaranteed accuracy and if there's an error, we'll take care of it.
Free Expert Support
Payroll as easy as ours can sometimes involve questions you don't have the answers to, which is why we offer free (US-based) support via phone, email or chat to help you with every step of the process. We're available Monday-Friday between 8 a.m.-8 p.m. EST, simply call 877.968.7147 and we'll help!
Free Payroll Setup
What sets us apart from others? Free account setup! If you're strapped for time, it's not a problem. We'll enter your tax, payroll and employee information into your payroll portal for you, for free!
Each business has different needs and while these are the basics of our Full Service Payroll, we have useful add on options to make payroll a more unique and effective experience for your business.
Conclusion:
We're invested in the growth of our customers and value your experiences with us. Growing your business doesn't have to be difficult or stressful when you have the right tools and support in your corner to help you along the way. The more we can help, the happier we will be!