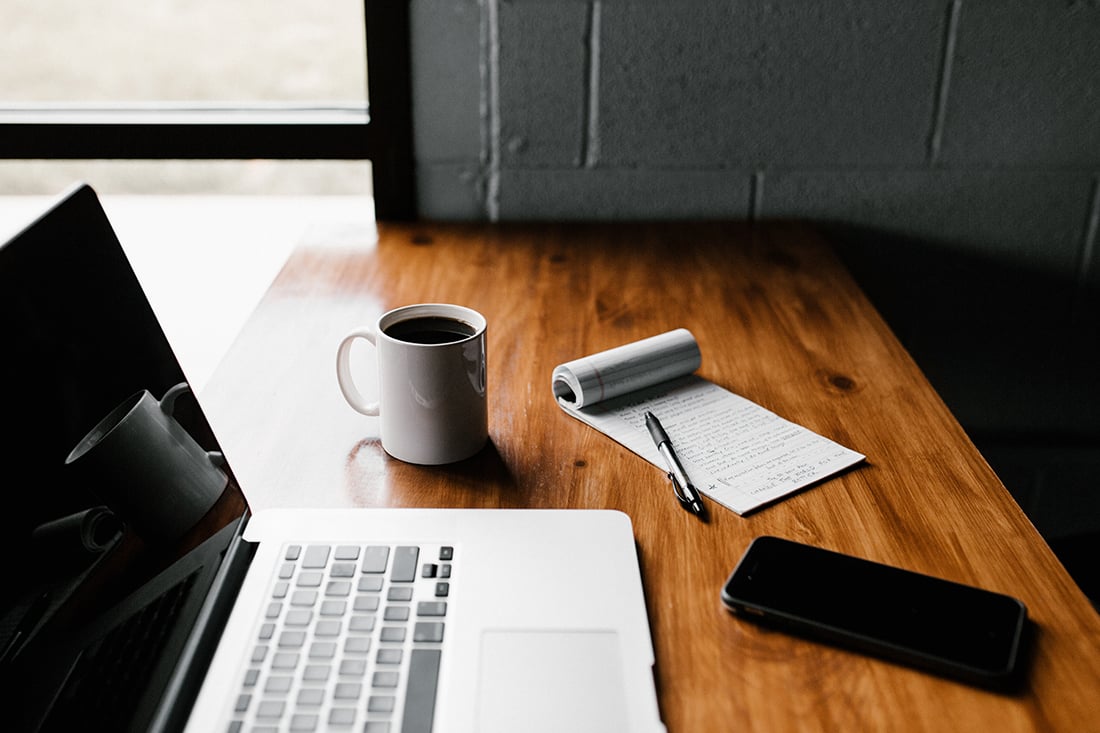 Payroll can be a pain, we completely get it — which is why we love to help make it easier for small businesses! Finding the right solution doesn't have to be difficult. We've put together 3 of the major reasons your business needs Full Service Payroll. Read below to uncover the perks!
1. Saves You Valuable Time & Money
Conveniently Outsource Payroll Tasks
When it comes to doing business, we can bet that most want to do what's most efficient and convenient, all while keeping it cost-friendly, right? Why not make it easier on yourself by choosing to outsource one of the more tedious tasks? Payroll.
Outsourcing Full Service Payroll is a guaranteed time saver — you no longer need to complete the tasks yourself or appoint an employee to do so. Your time is already stretched thin and there are more important things to focus on!
Don't believe us? Try our Full Service Payroll FREE for 30 days to see for yourself how much time you'll be saving.
Another reason to outsource Full Service Payroll is you no longer need to worry about tax filing. At TransNational Payments, we give you the perk of automatic tax filing. And on top of that, you have guaranteed accuracy every time. No need to worry about mistakes as we take responsibility and handle any problems that could potentially arise. Small errors can make a big impact with payroll taxes and an incorrect or late filing can lead to penalties or fines. Not to mention, it's hard to keep up with the rate changes and updates to tax laws and government regulation. Considering approximately 40% of small businesses face an average of $845 in IRS penalties each year, this should be reason enough to make the switch!
2. Gives Your Business More Flexibility
Every business is different, but they all require some form of flexibility depending on their specific needs as a company. It's beneficial to take some time to think about the necessities of your business. A great start would be to take a look at the type of employees you have.
What Type of Employees Do You Have?
Do you have part-time, full-time, contractors, vendors or a combination? Will they need additional tax forms like 1099s and 1096s? Will there be special scenarios such as wage garnishments or child support payments? Gather this information and ask questions when speaking with a payroll representative so you know your options. Either way, payroll should be simple and if you have the option, take advantage of a free trial to ensure it's the right fit.
What Are the Key Features You Need?
Another question you need to ask yourself as a business owner is what are the key features your company needs. Most basic payroll services make it simple for small business owners to complete core tasks such as running payroll and transferring payroll and tax data to an accounting tool. A step above basic payroll, full service payroll, typically includes features like free direct deposit and self-serve employee portals in addition to the robust, automated tax filing service.
It's typical for payroll companies to offer add-ons and features to help users reduce data entry and wage calculations while getting more out of their payroll service. Here's a few examples of common payroll add-ons:
Timekeeping and attendance

Human resources features

Workers Compensation Insurance

Multi-state payroll services

Integrated accounting features
Of course, you want a solution as flexible as your business needs, but your priority should be to get the features you know you'll use within the next 12 months. A reputable payroll provider won't trap you in a lengthy service contract, so you can bump up or pare down functionality as your business changes.
Is Your Business Expanding?
A growing business is a busy business! So, what does that mean when either you or an employee is taking care of these payroll duties in-house? Payroll tasks take up a lot of time and when your business and employee count is growing, it's way more difficult to keep up with. Your business is top priority, as it should be, and it can often times get frustrating and stressful to have to spend time and effort doing payroll. It's perfectly normal to have your mind on other things besides payroll, so let's keep it that way. While having a growing business is great, the pressure of payroll tasks can be a huge load on you and outsourcing never sounded better.
3. Offers Plenty of Convenient Tools and Features
Outsourcing Full Service Payroll has numerous benefits, including features and add-ons that are easy to use and access for your small business. Here's a few that you might like to take advantage of:
Employee portal.

Expert support.

Time-off accrual rules.

HR add-on.

Direct deposit.

1099.
Depending on your business needs, you may or may not need everything that comes with Full Service Payroll. As long as you're well informed, it's up to you to decide what works best and you can go from there!
Conclusion:
Payroll doesn't have to be overly complicated or expensive when you have everything you need at an affordable rate. Keep your business needs in mind when making a decision to outsource to Full Service Payroll — it will only make your life less stressful. There's no better time than now to get started with making a difference in your business!